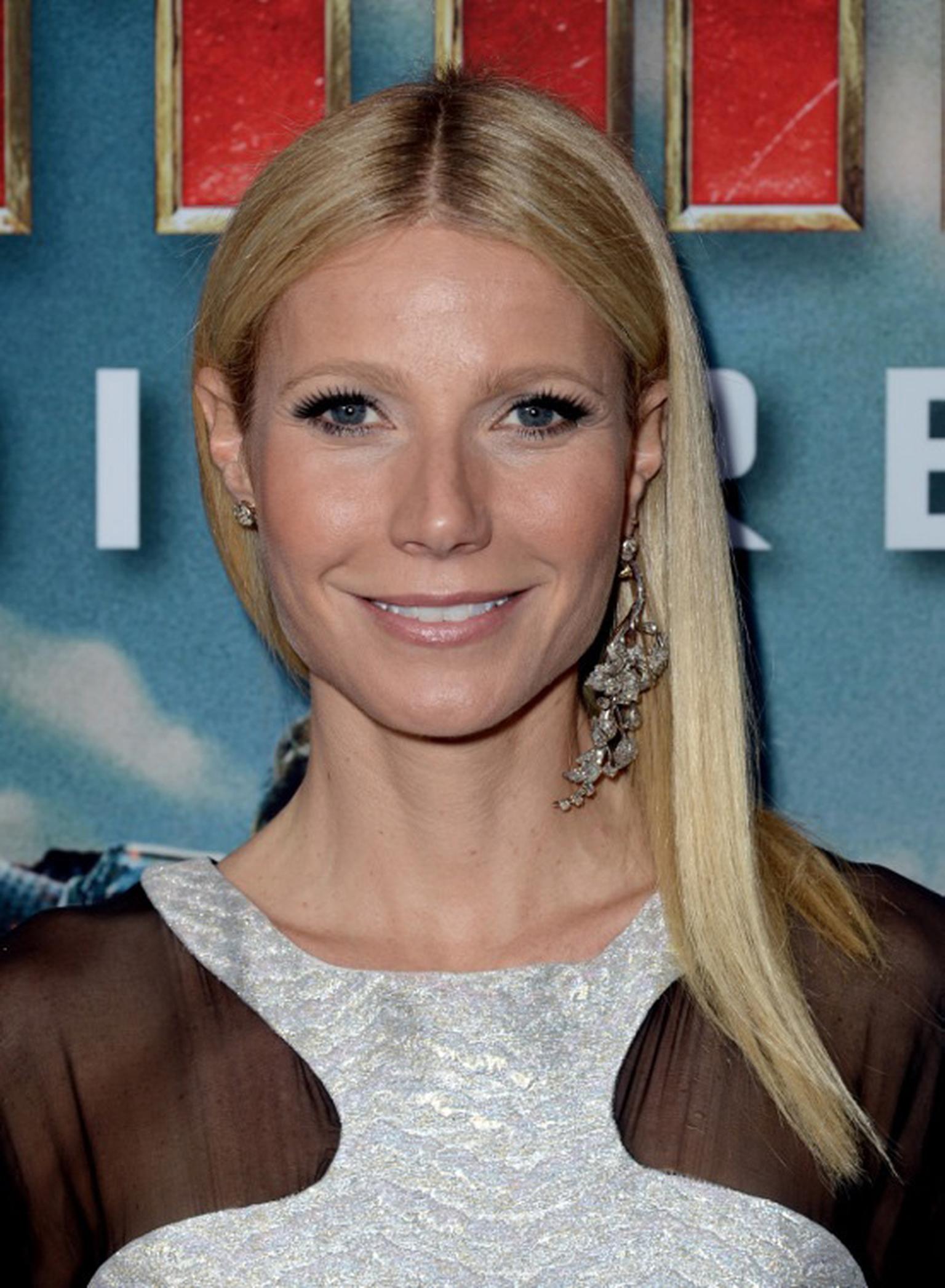 I always suspected that Gwyneth Paltrow was a free spirit when it came to jewellery wearing, and that hunch was confirmed when I came across this picture of the actress wearing Eliane Fattal for S.J.Phillips 'On the Grape Vine' earrings to the premiere of 'Iron Man 3' in Hollywood.
To choose a pair of asymmetrical Eliane Fattal earrings made in conjunction with antique jewellery dealer S.J.Phillips of Bond Street - founded in 1869 - shows an independence of thought and a very refined taste in jewels, because Eliane Fattal's jewels are not for everyone.
The photographer and art historian turned jewellery creator has collaborated with renowned antiquarian S.J.Phillips to bring new life to old jewels. Skilfully resurrecting jewels of the past, Fattal breathes new life into jewels that, because of their size or style, have no place in today's wardrobes. With an uncanny ability to see beyond the obvious, Fattal's jewels maintain the original spark of inspiration that inspired the creation of the jewel, yet bring them up to date and ready for the red carpet. 
In the past I have admired Fattal's collaborative collections with S.J.Phillips - most recently her delicate 'Pensée' jewels. For this collection, Fattal revamped 19th-century enamel flowers, mostly made in the USA and coyly pinned to maidens' frocks, and turned them into foot jewels and madly fabulous rings. Her earlier 'Metamorphosis' collection included a diamond cat with a nodding head ring as well as spectacles made from an onyx and diamond 1992 Cartier belt buckle.
Eliane Fattal tells us: "It is so exciting to see the old and the new come together in such a dynamic way, I believe that statement jewels created for oneself, teamed with modern clothing, creates that faultless and very personal look." Valuable antique and unique these jewels may be, but they are as fresh as Gwyneth's smile. Read more about Eliane Fattal for S.J.Phillips here.