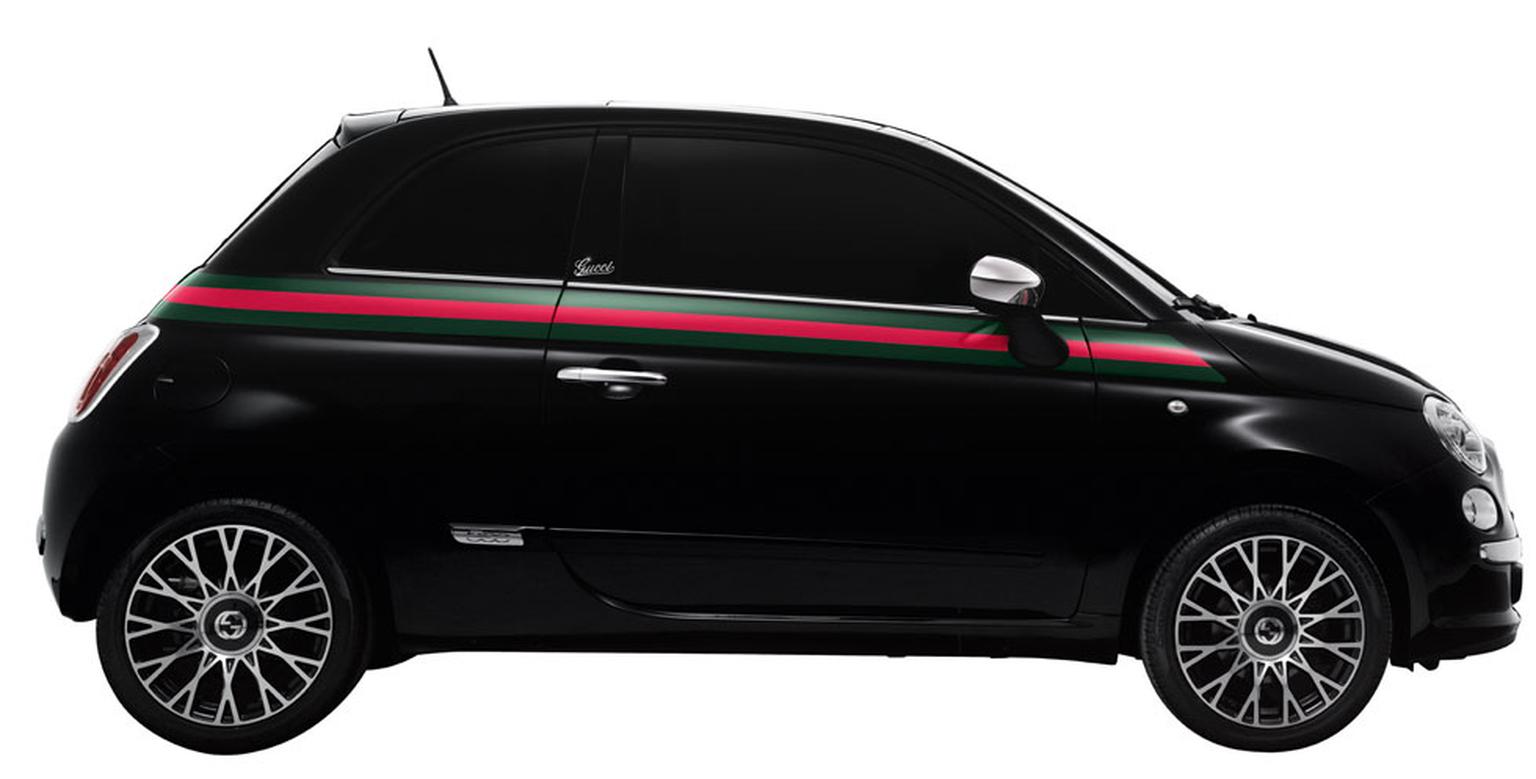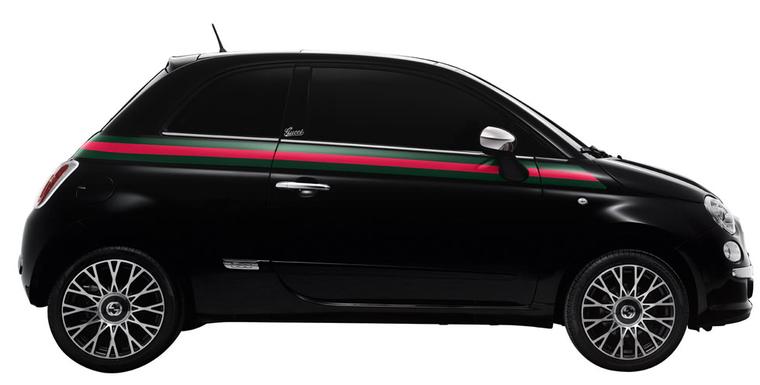 I'm sorry, but this little Fiat 500 by Gucci is too cute not to include. I know it's a car, not a jewel or a watch, but there is a watch associated with it, so I think you can let me off this time so come and see how Gucci takes to the road with the 500 by Gucci. Now I wouldn't have thought that a glossy little Fiat 500 fitted out by Gucci would be the most obvious way to celebrate the 150th year of unification of Italy, but it is much more appealing than a commemorative coin or wall plaque. Gucci Creative Director Frida Giannini oversaw the chic-ification of the mini automobile and the result is so delicious you want to squeeze its cheeky little bottom. Not bad for a brand that celebrates its 90th anniversary this year. Check out the interlocking G's on the hub caps and the Gucci badge on the hatchback - how's that for a trophy car badge?  The green and red stripes that run along the side of the car, the safety belt and even the carpet,  look zippier here than on a pair of suede loafers and the leather seats are embellished with the 'Guccissima' pattern. And I must not get carried away and forget to mention that there is a watch to match that looks well, black and very Gucci. I will let you know as soon as I have more on the watch. Is it 'amore' at first sight? If so, then pre-order your 500 by Gucci at www.500bygucci.com and start saving 17,000 euros to pay for it.
Advertising campaign for the 500 by Gucci launched at Milan Fashion week.

Gucci watch that is part of the 500 by Gucci project.

First sighting of the 500 by Gucci launched at Milan Fashion week. Nothing else but this cheeky little run-around will cut the mustard at Fashion Week this year.

The limited edition 500 by Gucci comes in black or white with leather seats and lots of Gucci detailing - all yours for 17,000 euros.