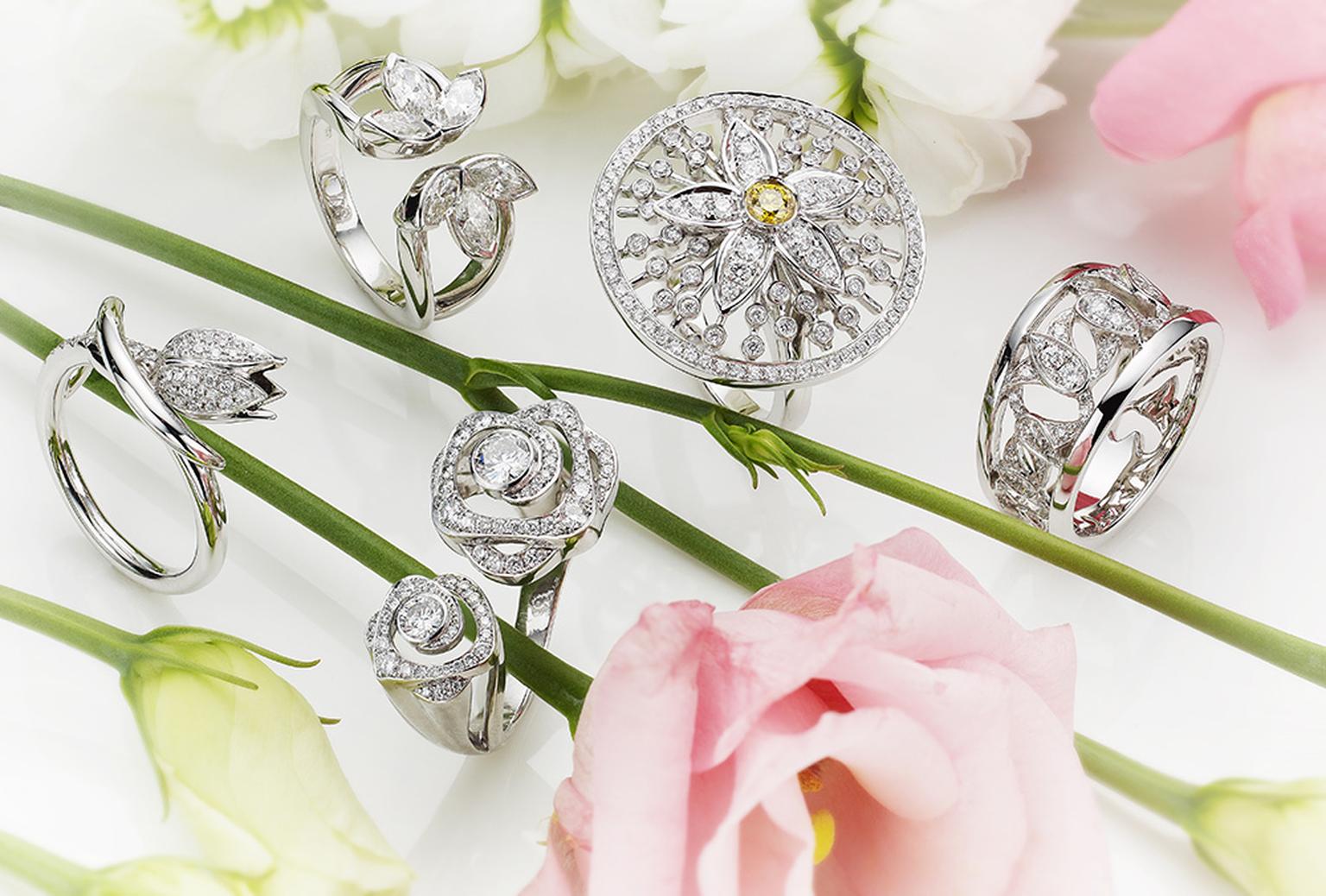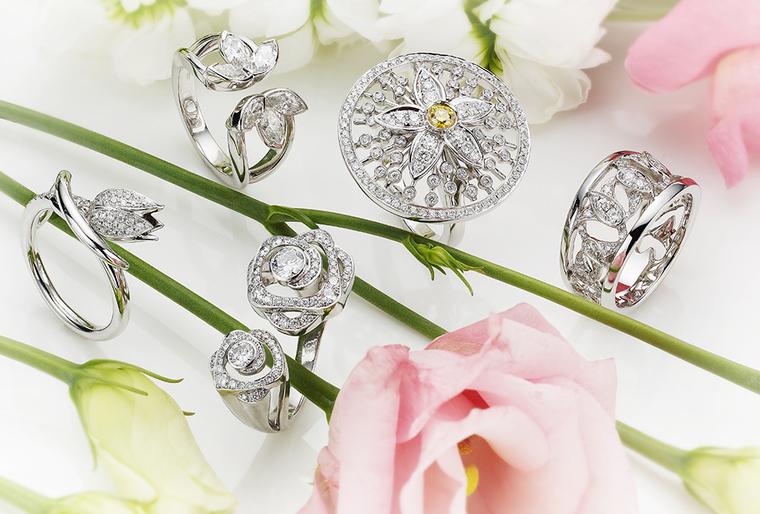 This spring Boodles is launching a quintet of floral rings to mark the arrival of the new season. Called the 'Maymay' collection, it sees five pretty flowers transformed into wearable jewels.
By stripping the colours away, the designers at Boodles have captured the distinctive silhouette of each bloom. My favourite is the Rose ring. The contemporary "open" setting - where two stylised flowers sit either side of the finger rather than meeting in the middle - makes it look like the roses are rambling across the hand.
A diamond pavéd stem curls gracefully around the finger on the Tulip ring, trailed by an elegant brushed-platinum leaf. The Jasmine ring sprawls extravagantly across the hand, radiating out from a perfect yellow diamond - a single flash of colour among a shower of sparkling marquise and brilliant-cut diamonds.
Like the best-selling Raindance, Waterfall and Blossom collections, 'Maymay' celebrates the beauty of nature, a recurring theme at Boodles. The launch of the new collection, on 20 May 2013, is timed to coincide with Chelsea Flower Show in London.
Diamond-set flowers are linked to form a frieze across the finger in Boodles' new Bluebell ring in platinum (£3,300).

The flower in Boodles' new Jasmine ring is made up of marquise-cut diamonds, surrounded by radiating brilliant-cut diamonds encased in a diamond-set circle (£7,850).

The new Boodles Rose ring is set with a single diamond at the heart of each flower head, surrounded by layered diamond-set petals (£5,900).

The stem and flower on Boodles' new Tulip ring are diamond set, while the leaf is depicted in plain polished platinum (£2,800).

The two flowers on Boodles' Water Lily ring are created using three marquise diamonds on either side, which face each other without touching, as if floating on water (£8,200).

The new Maymay collection of floral rings by Boodles, which will be launched during the same week as Chelsea Flower Show in London.