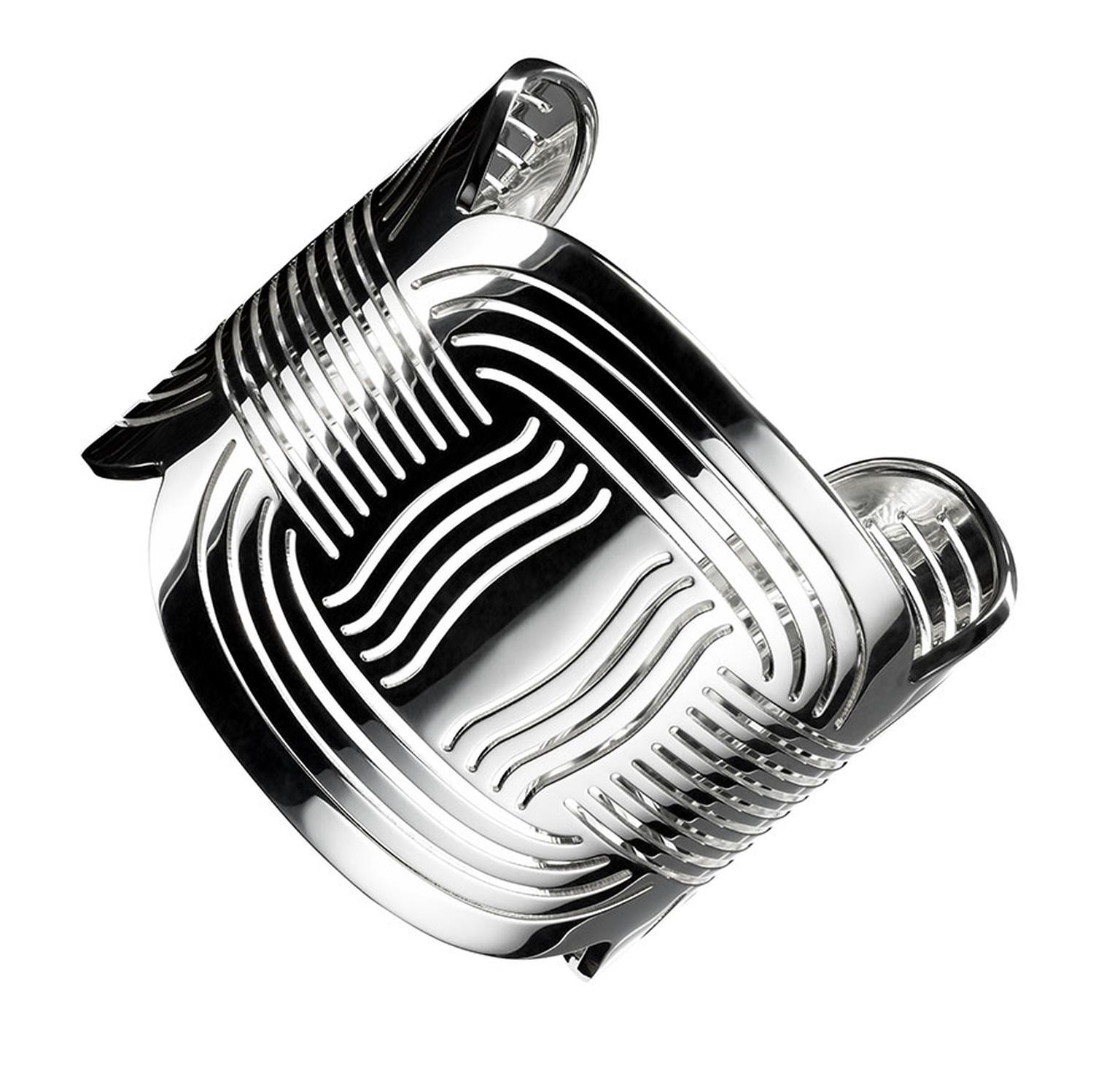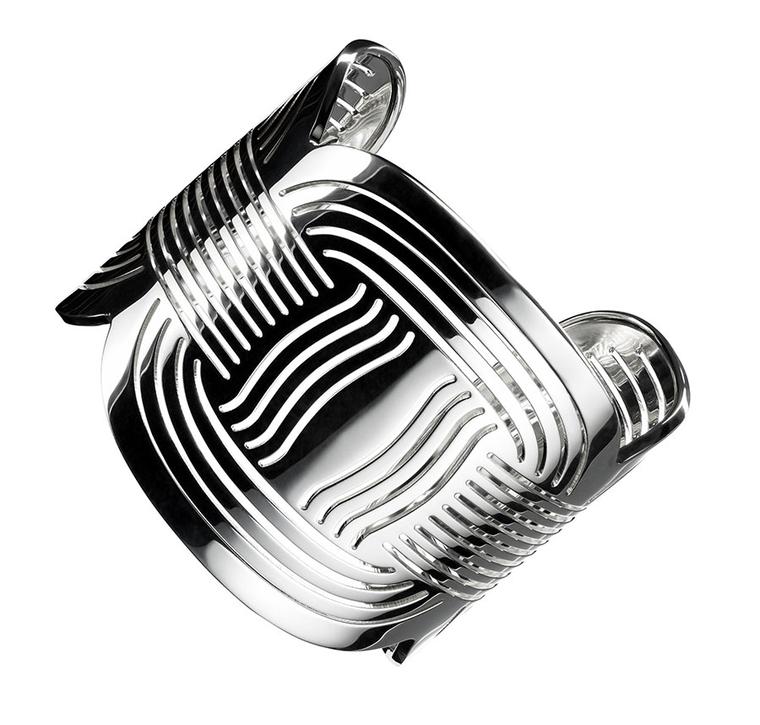 Ferragamo, the Italian luxury goods house, launches jewel collection and has created a new  website dedicated just to jewellery.
Ferragamojewels.com showcases the striking designs of Gianni Bulgari who worked with Ferragamo in creating their first ever jewels. The collections pick up on motifs that will be very familiar to those who know this house. Seen on shoes, picked out in stitching on handbags and on belt buckles the vara, gancino, futurista and intreccio now are interpreted in silver, gold and diamonds.
The look is bold, graphic and contemporary. It plays with repeated patterns, cut outs and the play of light.  The juxtaposition of exuberant volumes and delicate details make for an intriguing and very self-assured first jewellery collection.
Massimiliano Giornetti, the design director of Salvatore Ferragamo, reminds us that jewels are very much a part of Italian life. Walk down any chic area in Florence, Milan or Rome and you will see that women take their jewels as seriously as their clothes.
Veteran jewellery designer Gianni Bulgari was attracted to Salvatore Ferragamo's history, creativity and entrepreneurial spirit. In the 1920's this intrepid shoemaker had the idea of going to Hollywood to make shoes for the stars.
The jewels are clearly from the world of Ferragamo but don't rely on just putting a logo on a jewel. The inspiration is much more intriguing: the Gancino coloured stacking rings remind us of the chubby lines of the Rainbow platform sandal while the Vara is perhaps the most obvious interpretation of the longstanding symbol of the house. The Futurista logo that was designed in 1927 is replicated in disc pendants and cuffs and hums with the same energy as it did when it first broke ground so many years ago. Bravo Ferragamo as these jewels are worthy of your name.
Ferragamo silver Vara cuff designed by Gianni Bulgari

Ferragamo detail of silver Vara cuff designed by Gianni Bulgari

Ferragamo Gancino ring by Gianni Bulgari in gold with diamonds

Ferragamo Vara ring by Gianni Bulgari in gold with diamonds

Ferragamo Gancino rings by Gianni Bulgari from £2090

Ferragamo Vara cuff in silver designed by Gianni Bulgari