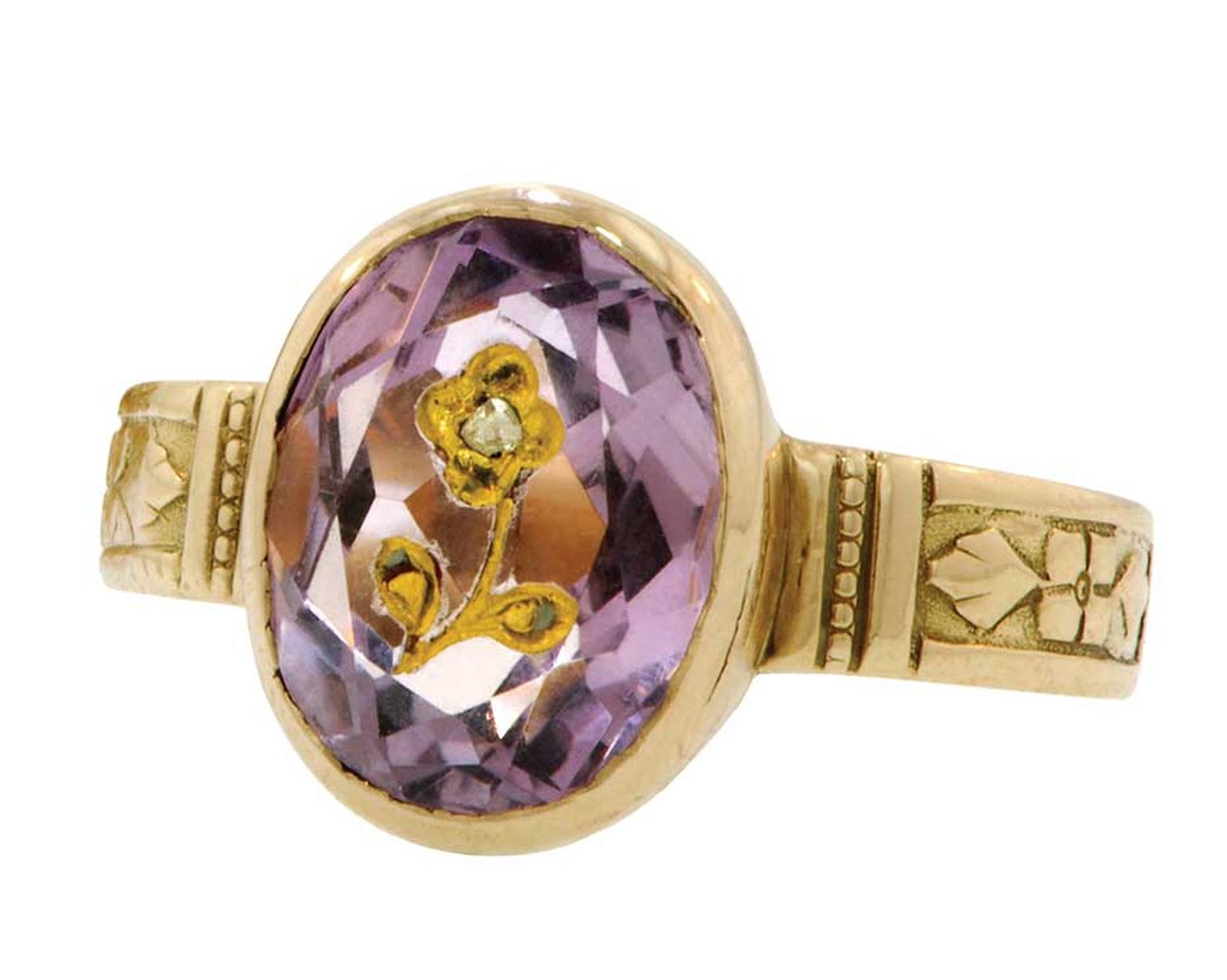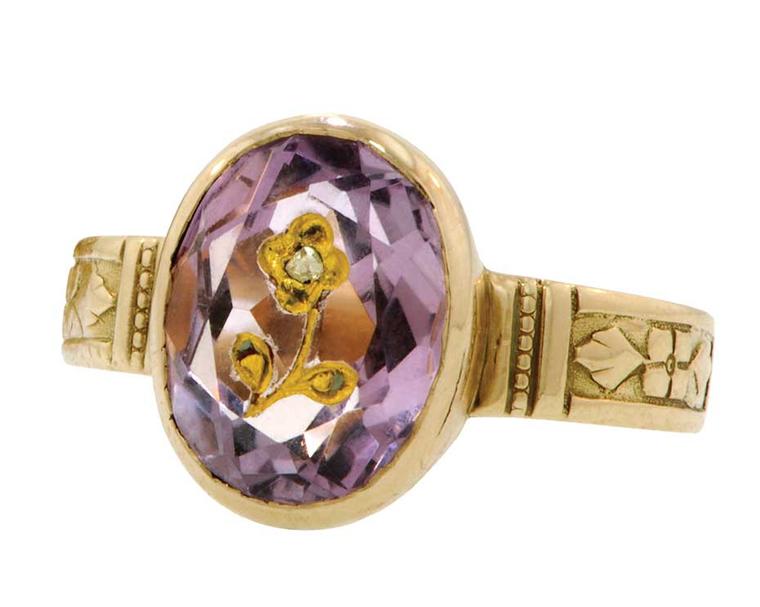 By Tanya Dukes in New York
Fashion flagships and high concept restaurants have supplanted the messy business that gave New York's Meatpacking district its name, but even among the new guard, Doyle & Doyle stands out. The vintage, antique and estate jewelry boutique has a following that includes hashtagging millennials and veteran collectors.
The second installment of its Vault Series - in-store exhibitions highlighting specific genres of jewelry - will attract even more admirers. Dubbed "Sentimental Rings: From Birth to Death and In-Between", a curated display of 34 pieces, dating from 1650 to the mid-20th century, gives an overview of rings created to represent personal meanings. 
According to Elizabeth Doyle - co-owner of the boutique with her sister Irene - rings "are more closely associated with sentiment than any other kind of jewelry. Throughout history there have been signet rings that showed identity and sealed agreements, wedding bands given as a symbol of the marriage contract and mourning rings that memorialize someone after death."
Doyle & Doyle's team assembled rings from a variety of sources. A gold Victorian ring set with a baby's tooth and surrounded by gemstones is from the boutique's collection, while private collectors loaned other items to the exhibition. A few examples are recent acquisitions representing an important category. Case in point: an acrostic ring - a love token that indicates an affectionate word using the first letter of each stone - that spells "regard" with a ruby, emerald, garnet, amethyst, ruby and diamond. 
Blogger Danielle Miele of the website Gem Gossip co-curated the selection. Her grandmother's retro gold and diamond engagement ring and a rare gold fede ring with clasped hands signifying trust came from her personal treasure trove. Each visitor receives a booklet describing the rings and their symbolism. The Doyle & Doyle research team even traced the identities of some of those memorialized by mourning rings in the exhibition and found current photos of the homes where they once lived.  
As desirable as the pieces in the exhibition might be, they're not for sale. "We just want to show people things that are rare and special and beautiful," explains Elizabeth Doyle.  "This isn't about sales." The rest of the store, however, is fair game. 
The Vault Exhibition of Sentimental Rings runs until 9 November 2014 at Doyle & Doyle, 412 W 13th Street, New York, NY.
Double Lovers' Knot ring in gold featuring a pair of intertwined knots, one plain, one chased, circa 1860.

Mizpah gold band from 1898 with raised lettering by the Coley Brothers.

20th-century Locket ring from the private collection of Danielle Miele.

Twin Heart Snake ring featuring ruby and diamond hearts set within a pair of coiled snakes, circa 1880. From the private collection of Elizabeth Doyle.

Crown/heart ring featuring a pear-shaped sapphire framed and topped with diamonds. From the private collection of Danielle Miele.

A 20th-century engagement ring featuring a central round brilliant-cut diamond in rose and white gold. From the private collection of Danielle Miele.

Gold Fede Gimmel ring featuring three movable attached rings that, when closed, shows two hands clasped and when opened displays a heart.

Mourning ring from 1786 featuring a black enameled urn under rock crystal in a navette-shaped frame with a beaded edge, engraved on the reverse Doyle & Doyle.

Mourning ring featuring gold, black enamel and hair, circa 1850.

20th-century diamond Portrait and Mask ring featuring a hand-painted masked woman framed by rose-cut diamonds. From the private collection of Danielle Miele.

English Regard ring circa 1870 featuring ruby, emerald, garnet, amethyst and diamond stones in a twisted wire frame with scrolled shoulders.

Forget-Me-Not gold ring with amethysts and diamonds, circa 1876.