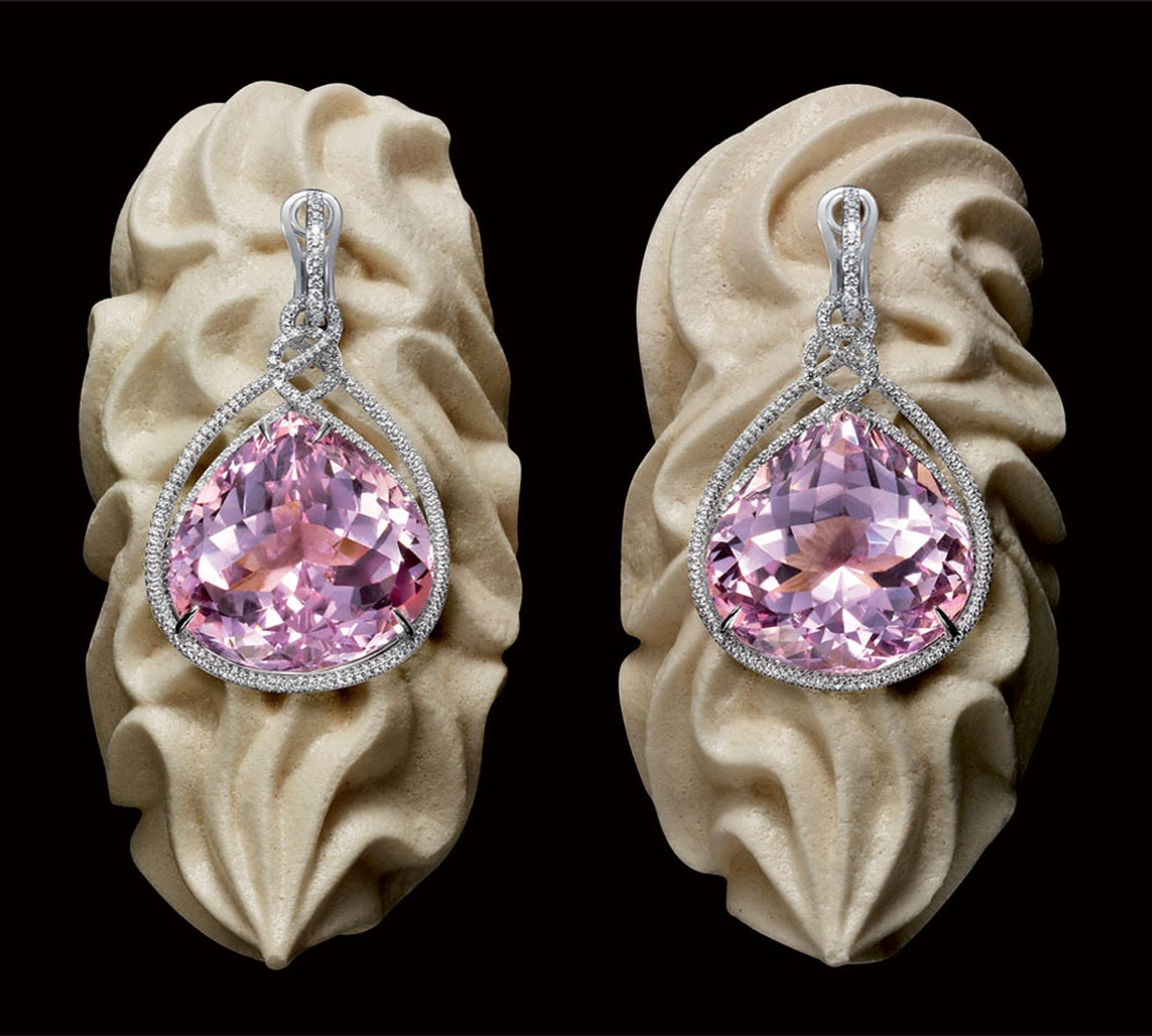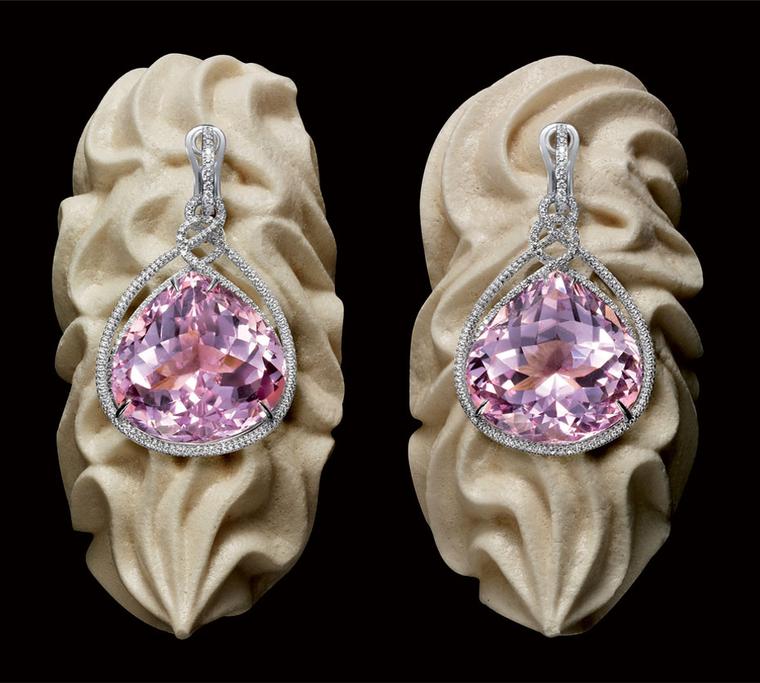 Chopard, the Geneva jewellery house likes to have a bit of fun, even when it comes to the most sacred high jewellery creations. Adamant to dispel the formality of high jewellery, this freshly coloured, playful collection of jewels is meant to be worn and enjoyed - preferably all day, everyday.
Mouth-watering colours and luscious shapes are as enticing as a confectioner's window display. The luscious array of sweet treats is a recipe of rubellites, kunzites, tsavorites, amethysts and Paraiba tourmalines complement diamonds, emeralds and sapphires sparkling with a generous sprinkling of diamonds.
While colour is the most immediate appeal of this collection, the pear cut is used to create candy-bright jewels. The pear-cut is highly versatile and less rigid than a square or brilliant cut and variants of this shape appear in different guises such as a dewdrop, a sun-ripened fruit or a petal.
These pastel-hued haute joaillerie creations are about a new approach to luxury that is relaxed and casual. The delicious indulgence of choosing from a deligthful array of treats will make you smile and as happy as the moment you pop a blissful bonbon in your mouth.
Chopard. Earrings from the Temptations Collection, suspending two pear shaped rubellites, adorned with pear shaped emeralds, paved in with diamonds and set in white gold. POA

Chopard. Earrings from the Temptations Collection, suspending two pear shaped green beryls paved with diamonds and set in white gold. POA

Chopard. Earrings from the Temptations Collection, suspending two pear shaped emeralds, adorned with two round emeralds and pear shaped diamonds, set in white gold. POA

Chopard. Three rings from the Temptation Colletion, adorned with heart shaped pink and blue sapphires, diamonds, white and rose gold. POA

Chopard. Earings from the Temptations Collection, set with 2 pearshaped kunzites, diamonds, amethysts, tourmaline paraibas, rubies, tsavorites and pastel pink sapphires. POA

Chopard. Earrings from the Temptations Collection, adorned with two pear shaped kunzites, paved with brilliant cut diamonds and set in white gold. POA