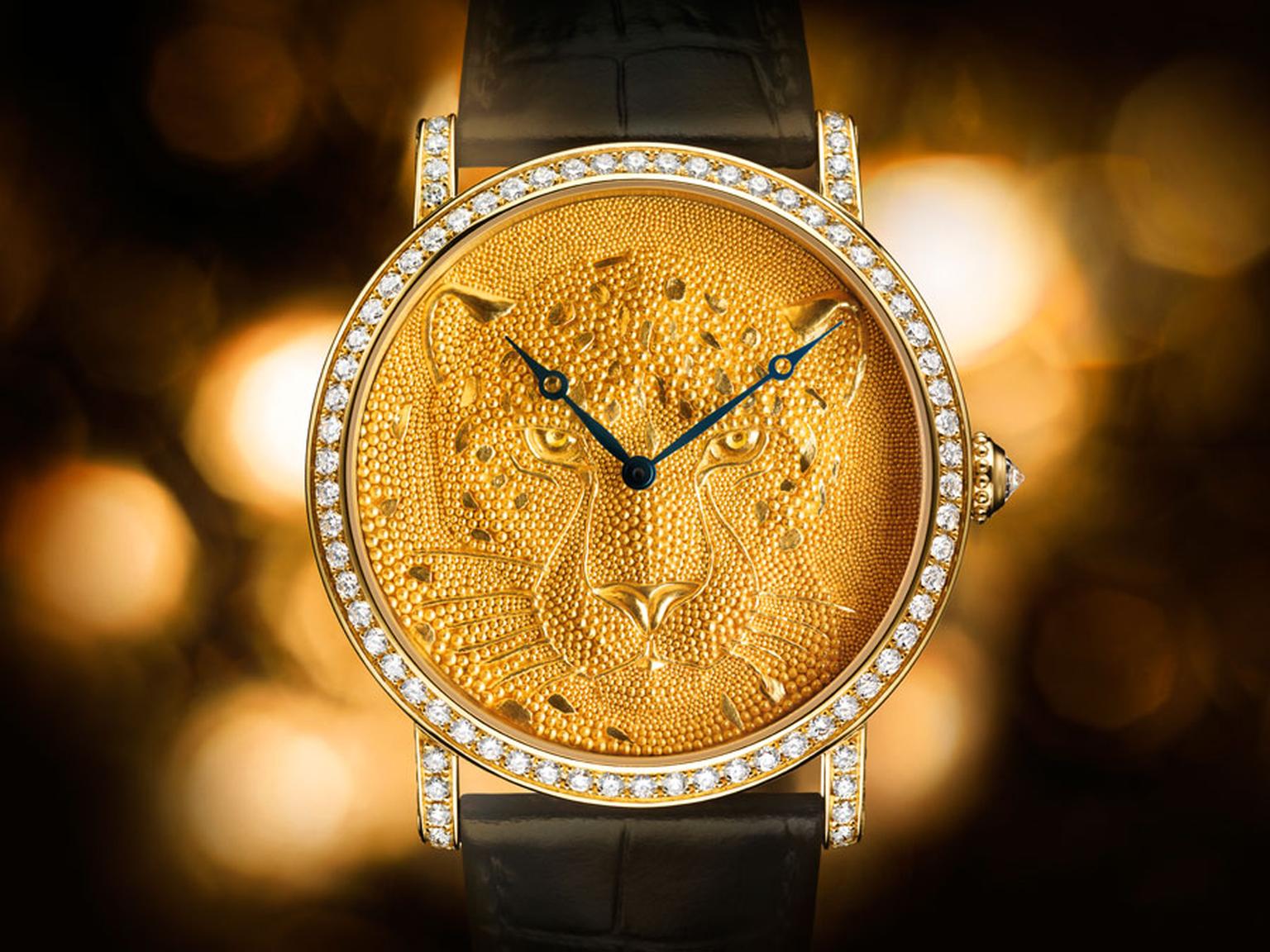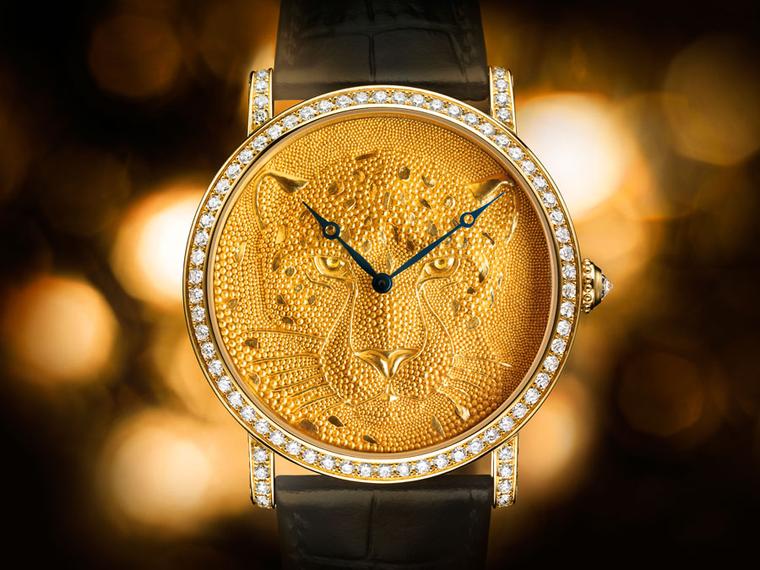 Using a gold-making technique that dates back to 3000 BC, Cartier's new panther watch breathes life back into the Etruscan skill of granulation. From the 'Cartier d'Art' family, the dial of the Rotonde de Cartier 42mm is entirely covered in minute gold balls, which together form a three-dimensional relief of a panther's head.
The gold balls are painstakingly created from threads of gold,which are cut into small segments and heated over a flame before being placed on the dial to form the pattern. This rarely seen technique is the latest of Cartier's incursions into reviving ancient and often-forgotten crafts. Last year it was straw marquetry,while other unusual skills seen on Cartier watch dials include miniature painting, miniature carving and enamel work.
Protected by the glass dial, the thousands of tiny gold balls that make up the panther's face are precisely placed to create a lifelike image of a golden feline. Though this technique is still seen in jewellery, it is unusual to see it executed on such a small scale and in so much detail. The goldsmith must work to tight tolerances in order that the dial remains perfectly flat and balanced to allow the hands to sweep unhindered over the dial, something that the Etruscans never had to worry about. 
The watch is powered by the manual winding Calibre 9601 MC, manufactured entirely in-house by Cartier. The watch, made in yellow gold, also features 43 brilliant-cut diamonds. 
Rotonde de Cartier 42mm watch, panther with granulation.

An unfinished granulated panther dial.

The dial of the granulated Panther is carefully prepared before firing.

Cartier's 2013 Etruscan Panther Rotonde de Cartier 42mm watch with gold granulation.