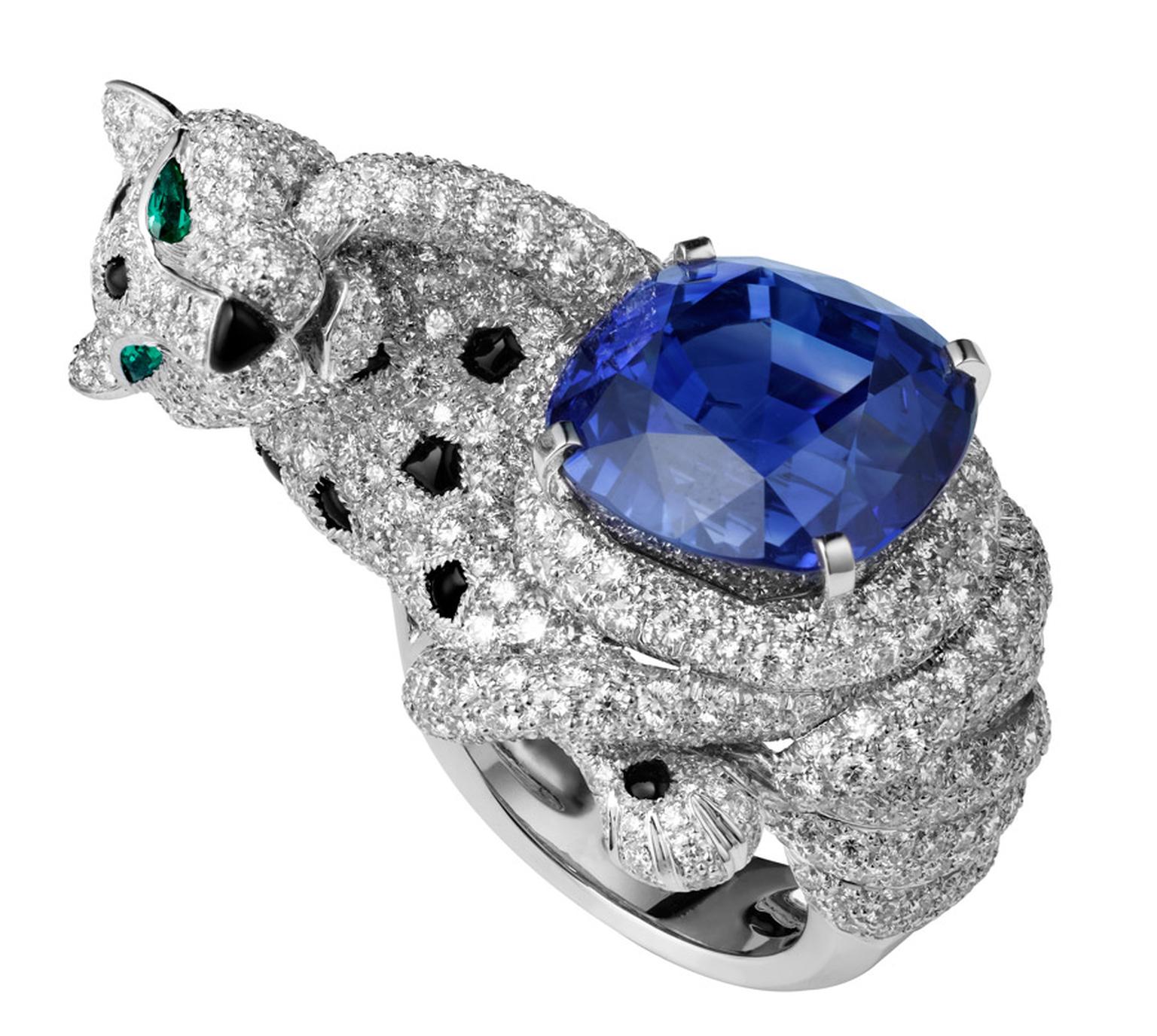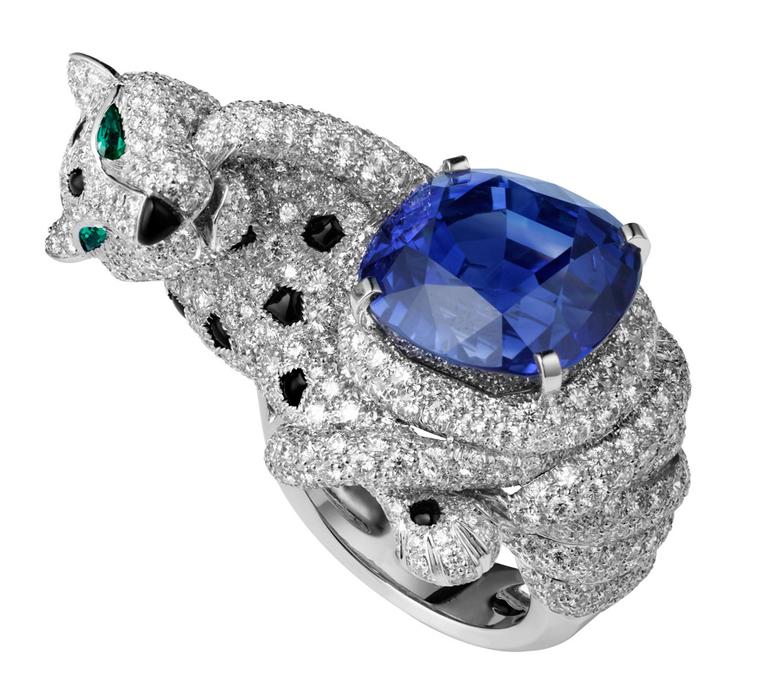 Whilst many jewellery houses during Paris Couture Week were understandably keeping a lot of their cards very close to their chests regarding what would be on show at this year's Biennale des Antiquaires, Cartier confidently unveiled a staggering half of their Biennale pieces; and unlike many other Houses, this maison showed a variety of pieces that were as diverse as they were exquisitely realised.
Cartier Creative Director Jacqueline Karachi-Langane explained that although what we saw was a vast variety of styles, cuts of stones and types of materials, there were many unifying connections to this feast for the senses. Each one a new piece, the jewellery is all about movement interpreted into different landscapes: Temporal, Luxiariant, Solar, Boreal, and Urban. What we see is a dazzling array of settings, colours and stones, and in some way each and every one of the 148 pieces harks back to traditional Cartier ideas and designs from the archives, be it combinations of colours, a particular stone cut, or perhaps simply the very 'Cartier' quality of the craftsmanship.
The Biennale des Antiquaires will see Cartier show 148 pieces of high jewellery, twelve precious objects and selected jewellery from the ' Cartier Tradition' collection of vintage pieces.The collection took two years to bring to life, and despite all that steadfast dedication and impeccable craft Cartier manage to give spontaneity to them, in particular to one familiar face: the Panther. The new ring is deliciously playful as the cat tries to steal the stone of the ring with its tail coiled for action, and no Cartier collection would be complete without one of these.
Another striking element seen at Cartier - and right across the jewellery at couture week - was the variety of colour palettes as one moved through the varying 'landscapes' that Jacqueline Karachi-Langane referred to. We see stark blacks and whites with platinum and onyx elements, deep green emeralds, scintillating sapphires that draw you closer and briolette aquamarines, as well as a multitude of other colours to soothe the eye amongst the brilliance of so many impressive diamonds.
Cartier have been a part of the Biennale since 1964 and this year will see them as the largest exhibitor of all, with a 250m2 stand designed by renowned French designer Tristan Auer. Although we can't show you everything we saw, to see the quality of just this small handful of pieces gives you an idea of just how incredible this year's Biennale des Antiquaires is going to be.
Cartier Urban Necklace - White gold, one briolette-cut diamond, rock crystal, brilliants. PHOTO Vincent Wulveryck © Cartier 2012

Cartier Urban Bracelet in white gold, with onyx and brilliant diamonds. PHOTO: Vincent Wulveryck © Cartier 2012.

Cartier Biennale Ring in platinum with two triangular-shaped diamonds of 3.2 and 3.03 carats, baguette-cut diamonds, and brilliants. PHOTO- Vincent Wulveryck © Cartier 2012

Cartier Biennale Bracelet - White gold, lavender amethysts, brilliants PHOTO Vincent Wulveryck © Cartier 2012

The Cartier necklace in all its striking glory, perfectly accentuating the neckline and back. PHOTO © Cartier 2012

Cartier Biennale Necklace in platinum, featuring a 236.27ct aquamarine, one natural pearl, facetted aquamarine beads, baguette-cut and brilliant diamonds. PHOTO - Vincent Wulveryck © Cartier 2012.

Cartier Biennale ring - White gold, one pear-shaped diamond, rock crystal, brilliants. PHOTO Vincent Wulveryck © Cartier 2012

CartierBiennale Lion Ring - Platinum, one cushion-cut sapphire, onyx spots and snout, emerald eyes, brilliants. PHOTO Vincent Wulveryck © Cartier 2012