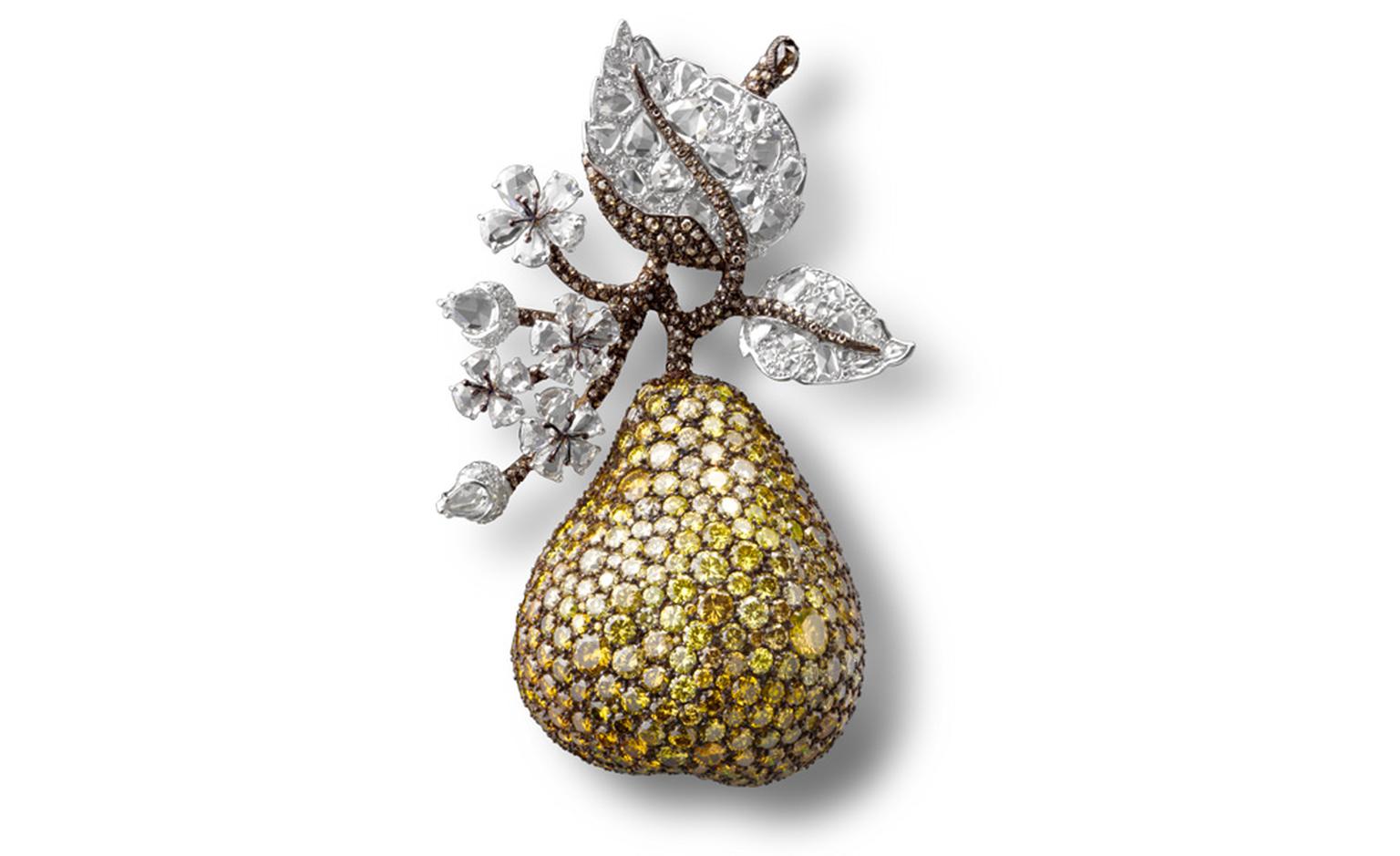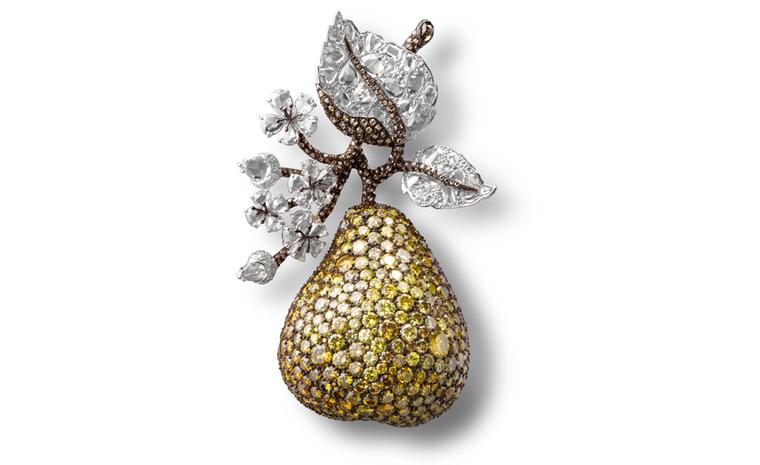 Michelle Ong's exhibition at Asia House in London gathered together 200 pieces of jewellery under her Carnet of marque at Asia House in London. "Carnet, The Exquisite Jewellery of Michelle Ong" was a temporary exhibition at Asia House on New Cavendish Street, London. A small yet perfectly formed show for those who love jewellery or are simply a sybarite in search of a higher level of sensuous experiences. This most sumptuous feast of  jewels is unlike anything you will see for a very long time. The exhibition runs until the 24th September 2011 and brings together for the first time ever 200 jewels from Michelle Ong's 25 year career. Michelle Ong may be known for creating the high-profile jewels including the plot-changer Fleur de Lys key of the Da Vinci Code, but this easy qualifier is insignificant compared to the twinkling achievements congregated in this exhibition.  The hovering dragonflies, puffy Chinese clouds, soft-petalled flowers and diamond earrings as light as dew drops are as close as jewels get to poetry. Ancient jade enfolds sunny spots of greenery and diamonds meander in a mazy motion. It may be too much to go all the way with Coleridge's vision of Xanadu and call them a 'miracle of rare device' but they do sing to the senses in the sweetest voice. JAR, the enigmatic purveyor of the most refined gems and considered one of the greatest living jewellers is a close friend of Michelle Ong. Rarely is JAR seen and even more rare to hear his words. But he took the time to write the foreward of the exhibition's catalogue.  In fact, so touching is JAR's description of Madame Ong's jewels that I can't do much better than write it out here for you: "When one meets Madame Ong, when one experiences the objects of such beauty that she creates, this seems both natural and yet impossible; but the proof of her beauties comes, and it is a shock....Her jewels like all great pleasures, are devoured in one bite of the eye to remain unforgettable." "Madame Ong's jewels are mouth-watering. There are Chinese clouds utterly different from ours, in scrolls of diamonds; unexpected blackness with reds and greens making ferocious, billowing dragons we will remember; diamonds again trickling about a neck and slipping down wrists; geometry, monsters, flora, colour, a free hand making things we have never seen and will keep-see forever." This remarkable exhibition took three years to organise as most of the pieces on show had to called in on loan from clients. As I walked around the exhibition with Michelle Ong, more than once, she stopped in front of a display case and sighed: "I should never have sold that piece."
Michelle Ong. 'Arabesque'. Brown Diamond Brooch in Rose Gold. POA

Michelle Ong. 'Precious Plume'. White Diamonds and Coloured Precious Stones "Feather" Brooch in Platinum and Titanium. POA. jpg

Michelle Ong. 'Ribbon of the Night'. Brown Diamonds Ring in Yellow Gold. POA

Michelle Ong. 'Supernova'. Light Brown Diamond and White Diamond Brooch in Rose Gold. POA

Michelle Ong. 'Bejewelled Nile'. Natural Blue Sapphire and White Diamond Ring in White Gold and Titanium. POA

Carnet-Chandelier-Earrings

Close up of the Pear Clip, this attention to detail to every detail is one of the remarkable features of Michelle Ong's work.

Carnet-Dragon-Clouds

Dream lace necklace: Michelle Ong's most exacting levels of craftmanship make gold and diamonds as supple as fabric.

Dream Catcher earrings with sapphires and diamonds.

Forbidden Fruit brooch featuring a pink tourmaline, white and yellow diamonds, rubies, emerald, pink sapphires and garnet in platinum and titanium.

This yellow diamond teardrop pendant shows the remarkable quality of Carnet's stones.