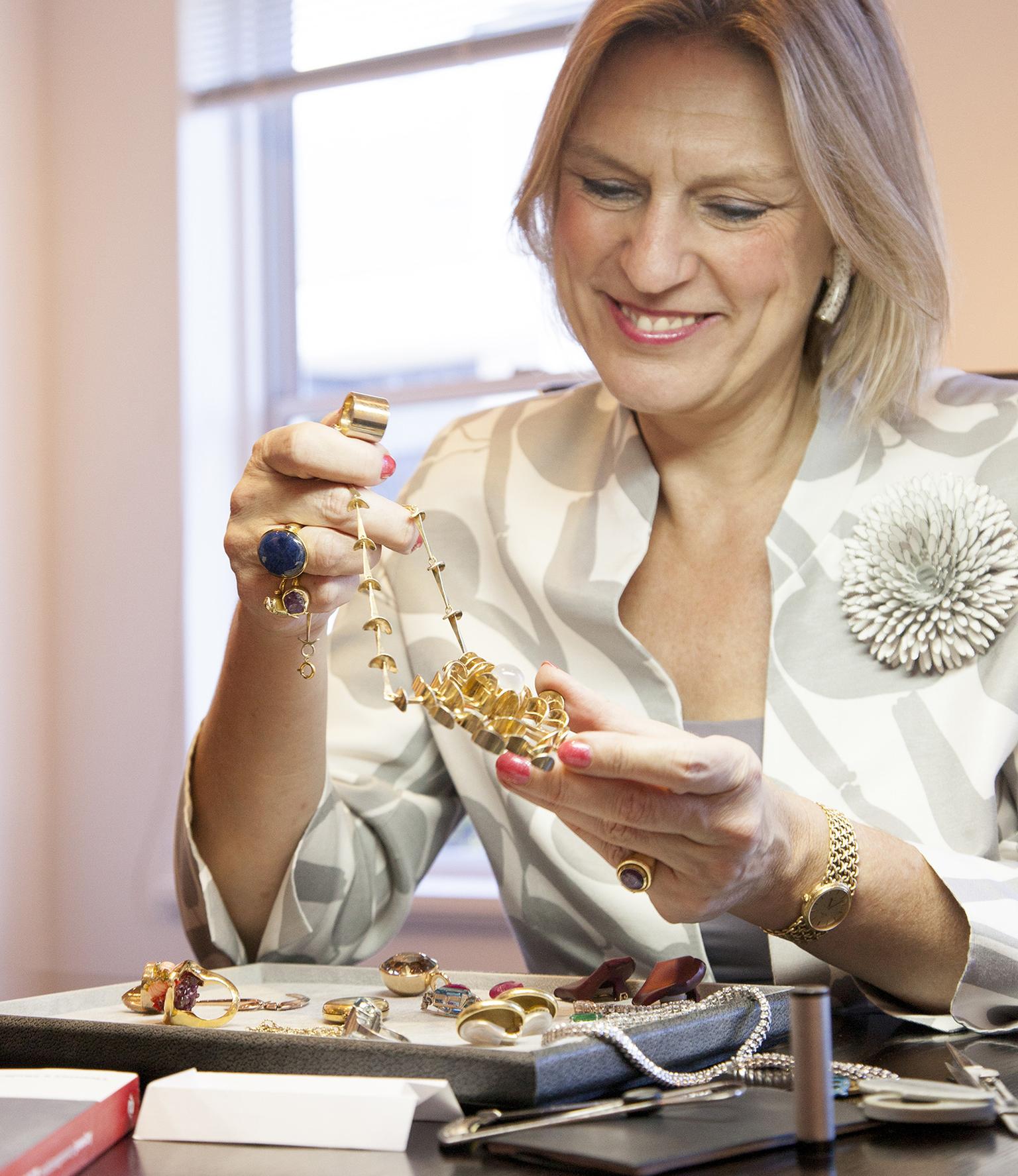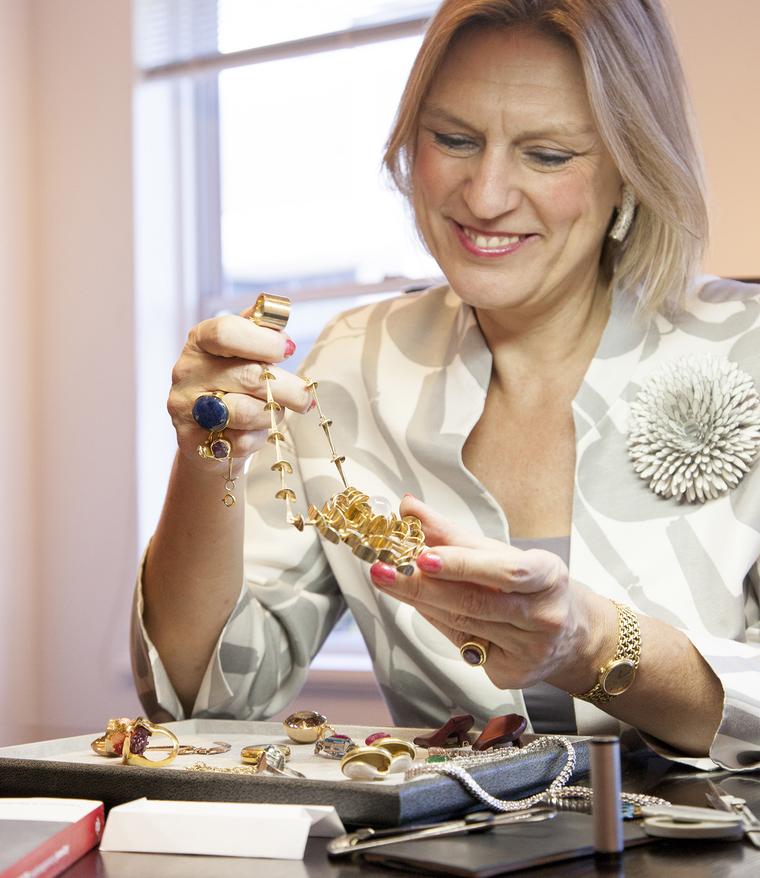 'You can never be overdressed or overeducated' said Oscar Wilde, and in the case of jewellery, he couldn't have been more right. Too many of us shy away from antique jewellery because we are unsure how to wear it and what it's worth, and few would be able to choose with confidence the work of a contemporary artist jeweller. And with so much on offer, purchasing a vintage or new piece can be a bewildering experience. 
Which is where Joanna Hardy comes in. International jewellery expert and a regular on BBC Antiques Roadshow, her Jewellery Masterclasses, now in their second year, are designed to inform, educate and entertain. In an intimate group of no more than 12, let Hardy be your knowledgeable guide as you learn how to use a jeweller's loupe - and what to look out for as you're peering through it - distinguish hand-crafted from mass-made and identify a fake. During the day, Hardy will also give advice on how to invest in contemporary masters and offer her professional opinion on the up-and-coming jewellers she predicts will be the stars of tomorrow.
Each masterclass has a theme - from jewellery through the ages (4 Feb) and Hollywood glamour (20 May) to contemporary jewellery (15 July) - giving you the opportunity to delve deeper into a long and illustrious history, as told by Hardy in her lighthearted but informative lectures. 'People love stories, that's why the Antiques Roadshow has been going for 33 years. Jewellery is full of stories and it never stops fascinating people. I try and put jewellery into a social context,' says Hardy. There is always plenty of time left over to handle the unique pieces on show. 
Whether you have made a new year's resolution to learn something new, are looking for advice on how to invest your money wisely or simply love all things sparkly, Hardy's masterclasses are a unique gateway into the complex and fascinating world of jewellery.
Held in the plush Capital Hotel in Knightsbridge, Hardy runs one masterclass a month, running from 10am-5pm. A working lunch and end-of-day glass of champagne with canapés are included. For details of forthcoming masterclasses, click here, or email [email protected] for more details.
Joanna Hardy's Jewellery Masterclasses...

Unique and highly important conch pearl, enamel and diamond bracelet. Cartier late 1920's Sotheby's - CHF 3,274,500

Important pair of diamond cuffs, Suzanne Belperron circa 1935 - CHF 338,500. Sotheby's

Grima gold and diamond bracelet 'Paving Stones' 1973 £16,250. Sotheby's December 2011 London

Hummingbird by Kutchinsky, circa 1975 Carved coral, gold, diamonds, mother of pearl and cabochon emeralds (Sotheby's London Nov 2007 lot no 8) - £8,125

Van Cleef and Arpels wood and gold 'Clematis 1970's- CHF 21,250 Sotheby's May 2012

Blue Diamond Sotheby's 2012 Magnificent and exceptionally rare fancy deep blue diamond (Hammer Price with Buyer's Premium) - 10,274,500 CHF

... treat yourself and indulge your passion.

Joanna Hardy- International jewellery expert and a regular on BBC Antiques Roadshow