What exactly is it that makes Boghossian stand out in the world of luxury jewellery design? It's quite simple really: Boghossian jewellery is just so different from anything else. The brilliance of the colour combinations and the unexpected softly flowing shapes make for unique jewellery pieces, the likes of which you will have never seen before. 
The Boghossian family, originally from Armenia, has reached this enviable position thanks to a long history of handling highly precious diamonds and valuable gemstones, distilled into the jewels you see today. Speaking to the Boghossians, it is clear that only a family that has learnt to be at ease with such dauntingly precious stones would dare to play with them in this way.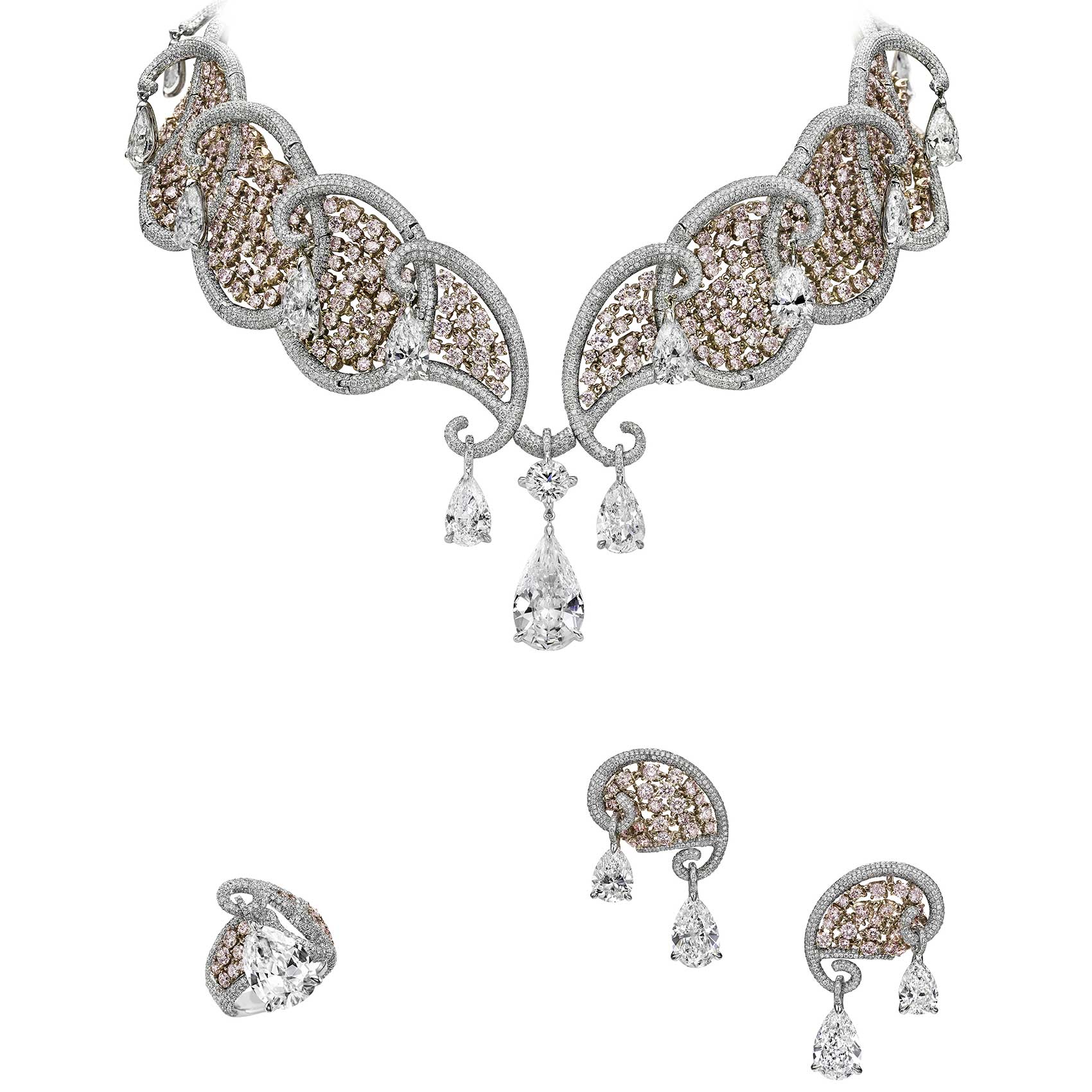 "In 2008, when we decided to finally establish our own jewellery brand, as opposed to just taking commissions, we put a lot of thought into it," explains CEO Albert Boghossian from his Geneva office, which overlooks the famous water jet on Lake Leman. "We really wanted to do something different and take fine jewellery design into a new territory. We also wanted to acknowledge the skills of past master jewellers and invent new techniques to move forward so that we, too, could leave behind a design legacy." Formerly named Bogh-Art, the house decided to change its name back to Boghossian at the same time as a new generation took over to honour the family's rich heritage.
Two stone-setting techniques stand out at Boghossian: the Art of Inlay and Kissing Diamonds, both of which are a feat of technical virtuosity that marry technical skills with forward-thinking designs. The Art of Inlay seamlessly sets one stone inside the other, creating the illusion of the two stones merging together with liquid ease. This technique then evolved into the even more complex Kissing Diamonds, which sees two stones appear to float together, mysteriously free of any metal. The apparent simplicity of these setting techniques is at the heart of Boghossian's unique jewellery designs.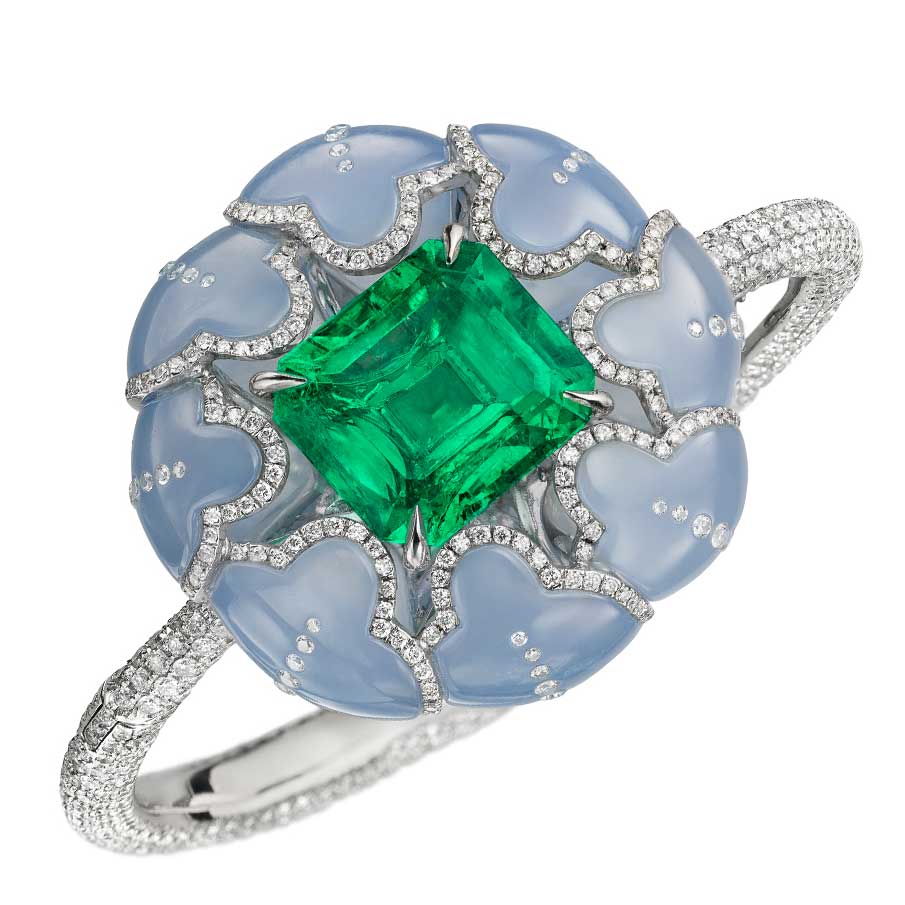 The latest collection is the fabulously extravagant Ballet Oriental, designed by creative director Edmond Chin - the celebrated Singaporean genius known for his groundbreaking designs incorporating magnificent stones. Mr Chin employs his unique design sensitivity to fuse the family's heritage with contemporary appeal. "The Boghossians are from the Orient and I wanted this to come out in the jewels," explains Chin. Regardless of convention, blue diamonds nestle inside white diamonds, rubies merge with creamy pink opals, diamonds are strung like dewdrops along gold wires, and an emerald floats in a pool of blue chalcedony. The luminous colour of each precious stone is tempered by the clean lines created by the house's unusual setting techniques.
These brave and unique jewellery pieces are only possible thanks to the Boghossian legacy of inherited knowledge, a heightened appreciation of gemstones, and a mastery of technique. This self-assurance allows such sophisticated and different designs to flourish, and the stones to shine out with a light like you have never seen before. 
Watch our new video in which The Jewellery Editor travels the Geneva to preview the new Ballet Oriental collection
Mentioned in this article: