Like a beautiful painting, an original composition of coloured gemstones speaks straight to the heart. The dusky blue of a sapphire, the lush green of an emerald or the sunshine yellow of a diamond have an appeal that is hard to rationalise. And when the world's most opulent coloured gemstones are in the hands of masters such as Boghossian, these stones take on a new life. So if you are in need of Christmas gift ideas, what better than a jewel that speaks in such a profound and eternal voice?
1. Ballet Oriental Reverence yellow and white diamond necklace, ring and earrings
I can hardly imagine the reaction of the lady receiving this spectacular set of jewellery, which would make for the best Christmas present ever. Part of the new Ballet Oriental collection, designed by highly talented creative director Edmond Chin, the parure shimmers with the light of more than 200 carats of diamonds, including almost 150 carats of Fancy Yellow diamonds. Pear drop yellow diamonds are suspended from draped tiers of strands of white diamond beads, all inspired by the movement of a ballet dancer's tutu as she takes her final bow.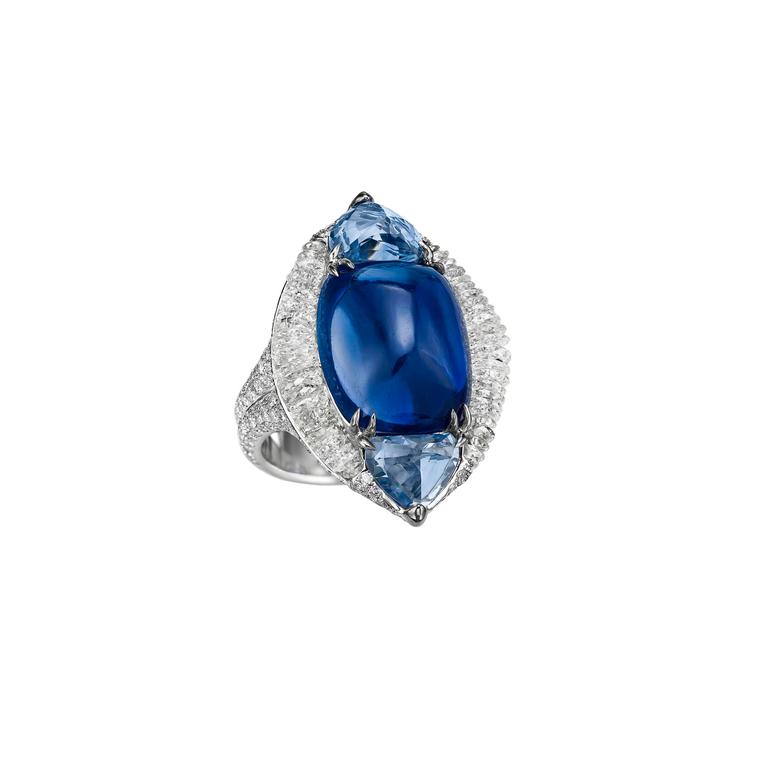 2. Masterpiece Sapphire ring
The combination of the different blues in this sapphire ring had me intrigued. Gem lovers tend to favour either deep blue or light blue sapphires, so it is genius to combine them, proving both are equally worthy of admiration. The effect on this stunning piece of Boghossian jewellery, from the new Ballet Oriental collection, highlights the difference in azure tones and only serves to accentuate their unique beauty. The central stone is a 15.86 carat sugarloaf Kashmir sapphire flanked by rondel-cut diamonds.
3. High Jewellery emerald and diamond lotus flower earrings
The contrasting use of emeralds and diamonds in these charming earrings shows Boghossian's skill in making us see the most traditional coloured gemstones in a new way. The asymmetric use of shape and colour brings a fresh new look and lightness to these highly valuable jewels. Pear-shaped motifs frame the central diamond and emerald, each carved in the shape of a lotus flower. This is one pair of diamond and emerald earrings you can be sure she doesn't have in her jewellery box.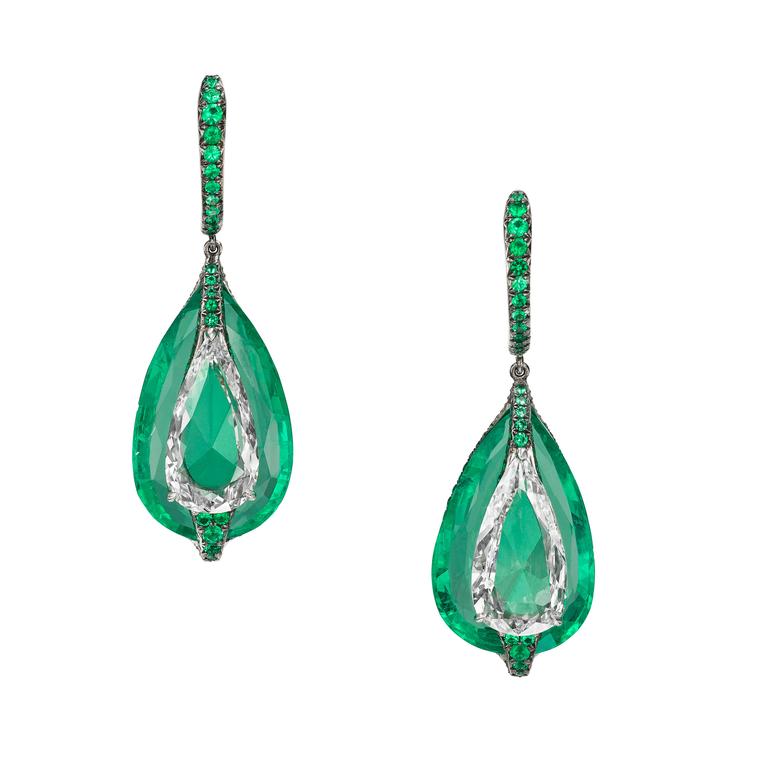 4. High Jewellery emerald and diamond drop earrings
Kissing Gems is a technique that Boghossian has very much made its own. And these emerald and diamond earrings are a perfect example of how this Geneva-based firm is willing to push the boundaries of design to achieve exquisite new effects. Emeralds and diamonds appear to have merged into one thanks to this technically demanding technique in which one gemstone "kisses" another and leaves you wondering: just how did they do it?
5. High Jewellery ruby ring
The vivid rich pink and crimson colours of this pear-shaped 7.03 carat Mozambique ruby shines out brighter than you thought possible thanks to the 10.04 carat diamond that beams fire into the heart of the red stone. Using the technique of Kissing Diamonds, which places one stone on top of the other, Boghossian presents a ruby ring that is sure to be high up on the list of Christmas gift ideas.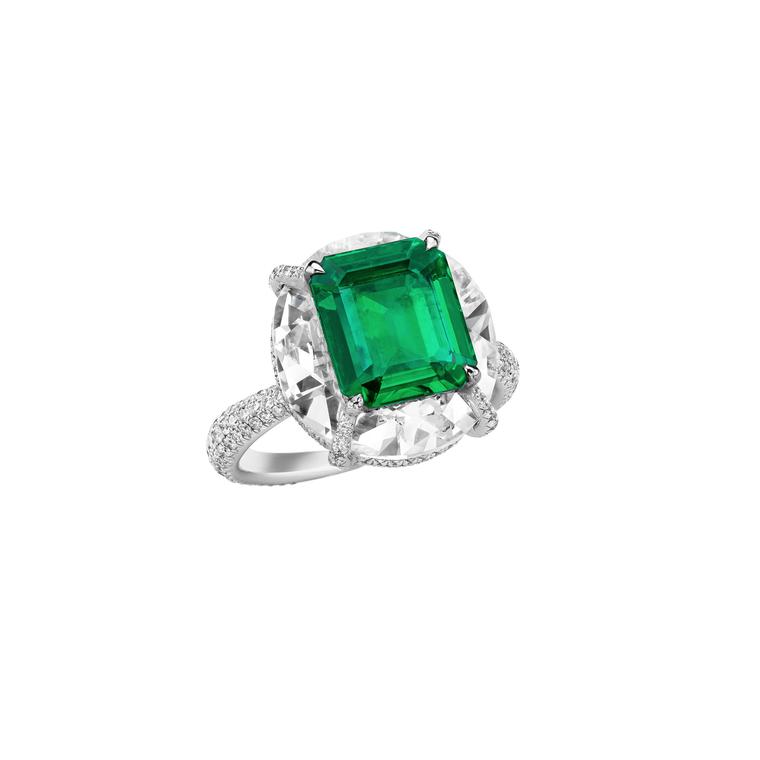 6. High Jewellery emerald and diamond ring
The clarity of this luminous Brazilian emerald is exceptional. But in the hands of Boghossian, this is but the starting point. The verdant green 2.57 carat emerald has been set on a 7.15 carat round-cut diamond using the Kissing Gems technique, creating an effect that radiates a high-voltage display of colour and light.
Mentioned in this article: