If you've glanced at the news over the past few days, you'll know that today is Black Friday - an annual day of pre-Christmas deep discounting that has been known to bring shoppers to blows. Instead of following the crowd, we've decided to revel instead in black diamonds, so have taken a leaf out of US jewellery store TWISTonline's book and are renaming it Black Diamond Friday.
Rather than slash prices as other stores are - and let's face it, most are just using Black Friday to get rid of old stock - TWISTonline has chosen to highlight a selection of jewels set with black diamonds from independent designers such as Tomasz Donocik, Anna Sheffield, Nikos Koulis and Jacqueline Cullen.
See more Nikos Koulis jewellery
Twist Online's picks range from Greek jeweller Lito's delicate black diamond necklace with a blackened gold and black diamond pavé parallelogram pendant, to a statement bracelet from Brazilian-born Fernando Jorge's Electric collection, which emits a dark sparkle with blackened gold, pear-shaped black-blue sapphires and round black diamonds.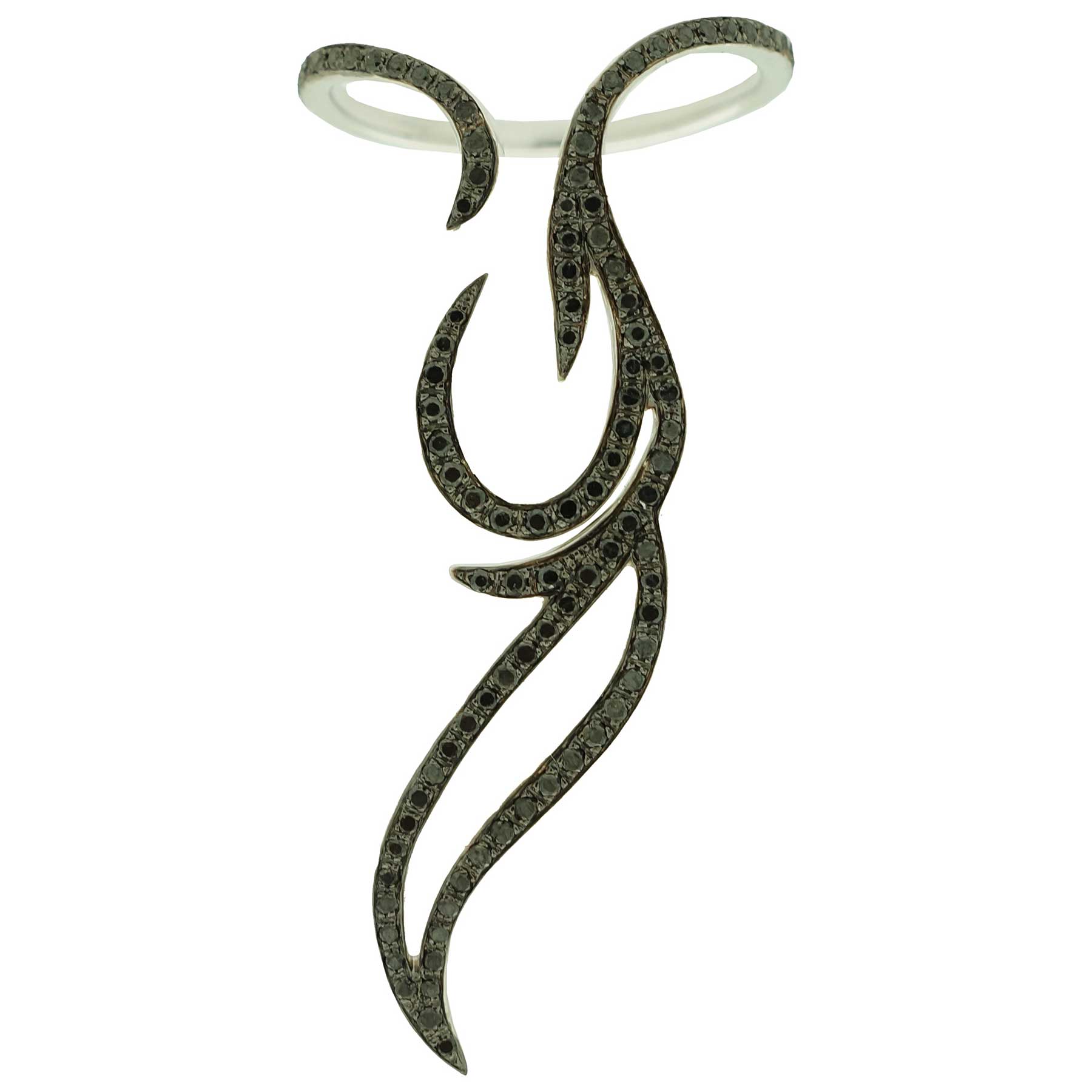 To give you plenty of inspiration this Black Diamond Friday, we've created our own edit of black diamond jewellery set with those raven gemstones. Opt for an edgy design, such as a black diamond ring from Christina Debs' Tattoo collection, designed to look like body art, or bring a little fun to your jewellery box with Bao Bao Wan's Panda necklace, which uses white and black diamonds to create a cute animal motif.
Read more about Christina Debs
For the real luxe factor, there are Alessio Boschi's dramatic black diamond earrings, which drop down from faceted black diamonds to lustrous baroque pearls. Or the monochrome haute joaillerie cocktail ring set with white and black diamonds by de GRISOGONO, whose founder Fawaz Gruosi was one of the first to use black diamonds in fine jewellery designs and says he "fell under the spell of carbonados - their mysteriousness, their deepness."
So forget elbowing your way through the sales - today is most definitely Black Diamond Friday.