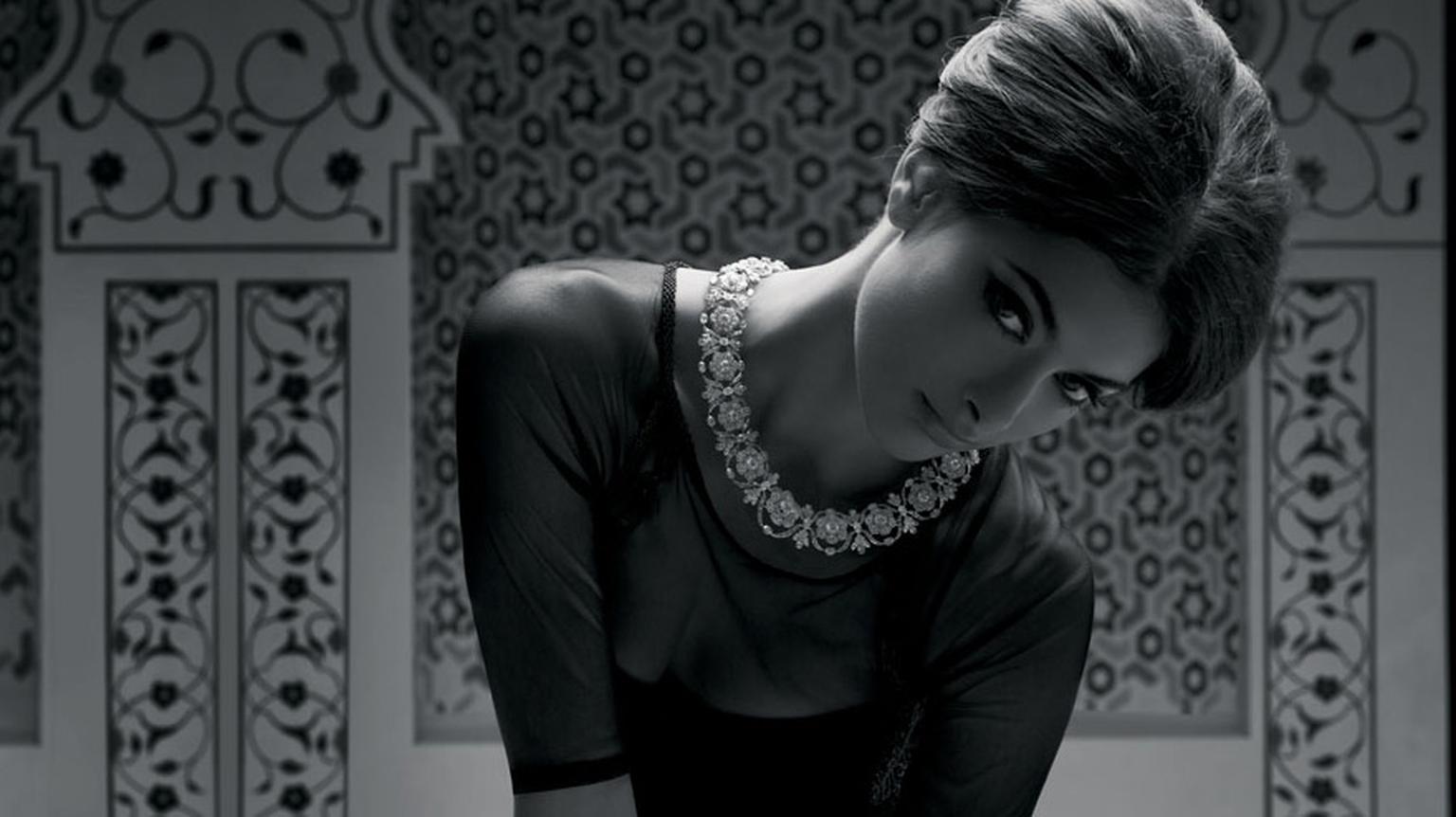 By Preeta Agarwal
A private salon with walls lined with paintings by famous artists, but not even a single piece of jewellery on display - Nirav Modi's unique approach to doing business with his exclusive clientele has ramped up the concept of luxury jewellery in India.
From his beginnings as a diamond dealer, Modi is now a collector and creator of some of the most exquisite diamond jewels in the world. A third-generation diamond dealer from Antwerp, Modi trained under his uncle Mr. Mehul Choksi in Mumbai. After starting up his own venture, Firestar Diamonds, in 1999, he went on to launch the brand Nirav Modi in 2009.
Modi has acquired several jewellers along the way and has offices across the globe. He is also the sole distributer of Rio Tinto's Argyle Pink diamonds in South Asia. In an exclusive interview, Preeta Agarwal explores Nirav Modi's passion for rare diamonds.
PA: What inspired you to make the transition from diamond dealer to jeweller?
NM: I started out selling big diamonds to dealers and customers. Six years ago, a friend asked me to design a pair of earrings for her. After great insistence, I made them and, to my surprise, they were very good. She still wears them with pride. This got me thinking, after which I began the transition from trading important diamonds to jewellery making.
PA: What triggered your interest in collecting extraordinary diamonds?
NM: In 2009, during the economical depression and with a new processing unit in Moscow, I bought some important rough and polished diamonds at a very attractive price. I always buy good-quality diamonds ranging from DEF in colour and VVS in quality, whatever their size. With no compromise in quality and great attention to detail, we turned these diamonds into bejewelled pieces of art.
PA: Your most famous creation is the Golconda Lotus necklace, sold at Christie's in 2010. Describe how you went about making the necklace, starting from the day you first saw the Golconda diamond and decided to buy it.
NM: A diamond dealer approached me in 2009 with a Golconda diamond - an old Indian diamond - which was first sold in the 1960s. It had surface scratches due to wear and tear, but it was still one of the largest, whitest diamonds we had ever come across: D colour and IF quality. We re-polished it in-house with great care while simultaneously working on the design, plus we had recently acquired a big lot of intense pink Argyle diamonds and mastered our Ainra cut. All three of these components came together in the Golconda Lotus necklace, which boasts the largest collection of pink diamonds in one necklace. We had never dealt with Christie's before. They heard about an Indian jeweller working with this exceptional diamond and approached us. The rest is history…
PA: Your name is frequently seen on lots offered by Christie's and Sotheby's. Apart from the Golconda Lotus necklace, which other jewels have you been most proud to see sold at these world-class auction houses?
NM: Our craftsmanship and our collection of diamonds are our biggest pride.
Apart from the Golconda necklace, we also created another masterpiece, which was auctioned at Sotheby's Hong Kong. The 'Riviere of Perfection' necklace is a collection of solitaire totaling 88.88ct, with each diamond not just D colour and IF quality but also excellent in terms of cut, polish and symmetry. The number eight is considered lucky in China, so this piece eventually sold to a Chinese collector for US$5.1million. Two of my other personal favourites are a fancy vivid green diamond ring and a pair of mismatched earrings set with blue and white diamonds.
PA: Share with us some of your patents and innovations.
NM: We have three diamond cuts that we developed in-house and which feature in many of our jewels: Ainra, which was used in the Goldconda necklace; the Endless cut, which you will find in our eternity rings; and the Mughal cut, which was we use to create the flower petals in our Mughal collection. Our diamond Embrace bracelet is also an impressive technical achievement, with 800 parts that come together to make one elastic bracelet that hugs the wrist. We use the minimum amount of metal in our jewellery, which I think is our biggest achievement. The emphasis is on jewellery that is comfortable to wear.
PA: The perception of luxury is slowly evolving in India. What special experiences keep customers coming back to Nirav Modi?
NM: Our use of the whitest diamonds, timeless designs, craftsmanship with minimal metal and innovations - these are the four pillars of our brand and what makes our product so strong. We believe that every purchase should have the wow factor, from their first visit to after the time they have become a valued customer. Our office in Mumbai has a salon, which is where we cater to our clients. We are also looking forwards to having a retail presence in Delhi and Mumbai soon.
PA: You are an avid collector of art in all its forms, not just diamonds. What is your most prized possession?
NM: My favourite is 'Boy with Lemons' by the renowned Indian painter Amrita Sher-Gil.
PA: What can we expect from Nirav Modi in the future?
NM: New retail stores in Delhi and Mumbai are next on our list. We are famous for large solitaire jewellery, but soon we will offer simpler styles that can be worn everyday but which will, of course, remain true to our signature style and feature the finest quality diamonds.
Nirav Modi's Mughal choker, set with rare diamonds totalling 35.43ct, and earrings.

Nirav Modi with his beautiful creations.

The stunning Golconda Lotus necklace, set with a 12.29ct Golconda diamond, pear-shaped diamond, 78 Argyle pink diamonds and Ainra-cut diamonds totalling over 121.99ct. It sold at Christie's in Hong Kong in 2010 for US$3 million.

The 'Golconda Lotus' necklace on the Christie's catalogue cover in November 2010.

Ainra-cut earrings and a detailed view of the Ainra cut: navette-shaped diamond links assembled by combining two calibre-cut crescent-shaped diamonds created to replace the metal clasps traditionally used in jewellery.

'Riviere of Perfection' necklace, set with 88.88ct of diamonds. This necklace was sold for US$5.1million at Sotheby's Hong Kong in October 2011.

Another view of the 'Riviere of Perfection' necklace, set with 36 flawless white diamonds.

One of Nirav Modi's personal favourites: a green diamond ring set with a 1.50ct fancy vivid yellow-green diamond.

Mismatched diamond earrings from Nirav Modi, both set with oval and pear-shaped blue diamonds as well as a range of white and pink diamonds totalling over 11ct - another of Nirav Modi's favourite creations.

The Nirav Modi 'Endless Cut' setting and ring - a culmination of cutting-edge technology to display a continuous ring of diamonds.

A beautiful diamond flower from Nirav Modi's 'Mughal' collection, set with Mughal-cut diamonds, a cut that was developed in-house specifically for this collection.

Nirav Modi elastic bangles with over 1,000 pink diamonds and white diamonds, mounted in white, yellow and pink gold.