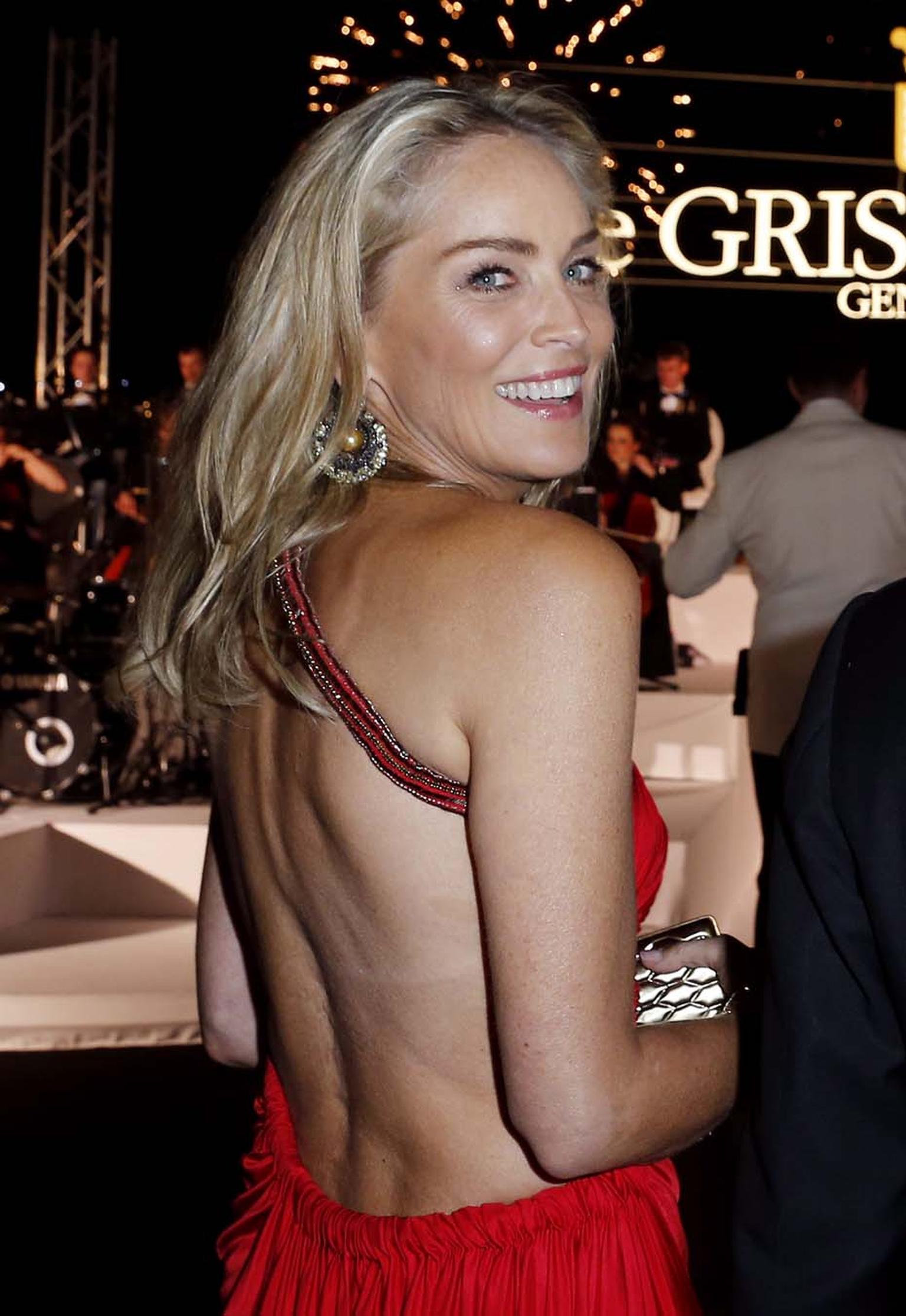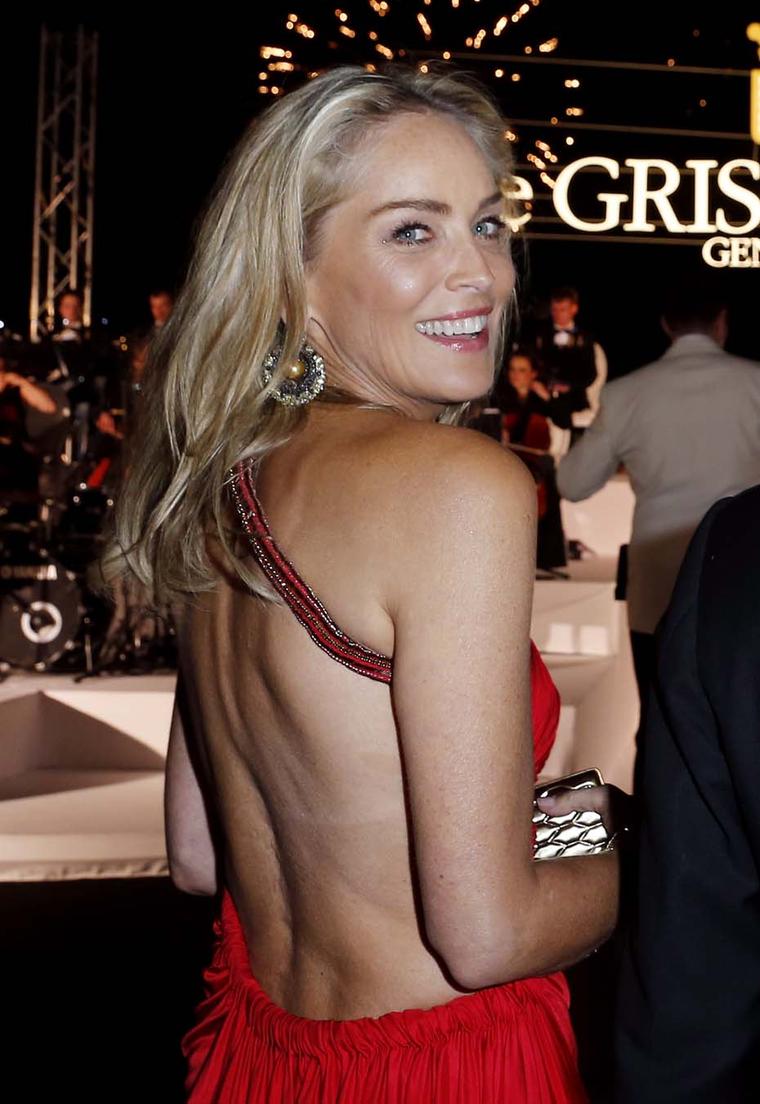 De GRISOGONO is known for its big parties. So when celebrating its 20th anniversary, there were, of course, plenty of celebrations - in fact, almost one a week - and founder Fawaz Gruosi was at almost every single one. So the morning after a year of celebrating, over a cup of herbal tea at Claridges hotel in London, I sat down with Fawaz Gruosi to find out more about this big year in the life of this jewellery house.

Fawaz Gruosi, de GRISOGONO, beautiful women and big, glamorous parties are inseparable. Which makes sense as de GRISOGONO makes jewellery for glamorous women to wear to parties. But it goes deeper than that. In fact, most of De Grisogono's business is done at parties. "It may look like a party from the outside, but it is really how we best sell our jewels," explains Gruosi.

Parties and socialising are in Gruosi's blood. "I didn't plan it this way. It is the way I am. I can't work in a shop or an office so I invite people out." Gruosi's party ways first attracted attention when, prior to setting up de GRISOGONO, he was in charge of Bulgari's VIP clients worldwide. His 1994 London bash, attended by Joan Collins, was his first major party. It proved that jewels do sell over champagne and canapes and, from there, Gruosi built up a following including Princess Margaret, Camilla Parker Bowles and the It crowd of the time. Today, a de GRISOGONO party is a directory of who's who in the world of supermodels, actors and actresses - and, of course, the very wealthy.

When Fawaz came to set up his own brand in Geneva in 1993 with 16,000 Swiss francs in his pocket, he had never designed jewels nor run a company. But he took what he calls his "sketches that looked like they were made by a five year old" to the workshops and made his first jewels. They were big, they were bright and they didn't look like anything that had been seen before. "I was so bored of parures and wanted to make sexy jewels that even a 20 year old would like." Taking risks is an essential part of Gruosi's success, be it a new way to sell jewels or the jewels themselves.

There were obstacles to overcome: "No one knew us, no one could pronounce our name and people saw our jewels as strange." But employing doing what he does best, Gruosi threw a big party in Geneva that was attended by Sophia Loren, raising the profile of the new company considerably. "It was all word of mouth, and I travelled the world with my jewels. As I didn't have shops, where else could I show my jewels than at parties?"

Twenty years later and the party goes on. The Cannes Film Festival was the high point of the celebrations. A special collection of jewellery was created and worn by none other than Sharon Stone, who stepped out onto the red carpet at the premiere of  'Behind the Candelabra' looking - quite literally - like several million dollars. Stone was wearing a magnificent multi-strand necklace of almost 2,500 diamonds and some 340 emeralds, with matching earrings.

Gruosi considers the highlight of the year to be the de GRISOGONO party at the Eden Roc hotel, where he hosted 500 guests. For this occasion Sharon Stone wore the de GRISOGONO hippopotamus diamond cuff with a revealing cut out red dress. She finished off her sexy look with a pair of golden pearl earrings surrounded by shimmering yellow and black diamonds. "Sharon Stone chose them herself - she really went for the largest and most extravagant pieces," reminisces Gruosi with a smile.

The Eden Roc event started with an elegant cocktail party on the lawn of the famous hotel, with the backdrop of the ocean, followed by a sit-down dinner for all 500 guests, including Paris Hilton, Harvey Weinstein and Leonardo DiCaprio. When the music started to play, the party warmed up and lasted well into the night. "There were women in full evening dress trying to climb the walls to get in," says Gruosi.

So what next? Baku is the next destination in Gruosi's agenda, for - you guessed it - another party.
The matching de GRISOGONO 20th anniversary earrings, set with diamonds and emeralds, worn by Sharon Stone in Cannes.

De GRISOGONO 20th anniversary high jewellery earrings in white gold and titanium, set with two gold pearls and black and yellow diamonds.

The 20th anniversary de GRISOGONO necklace, set with almost 2,500 diamonds and 340 emeralds.

de GRISOGONO's 20th anniversary ring in white gold, set with white diamonds, emeralds and a fancy shaped white diamonds weighing 11.89ct.

Founder Fawaz Gruosi is known for his big parties, so there were plenty of celebrations throughout 2013 to mark 20 years of de GRISOGONO.

More high jewels from de GRISOGONO's 20th anniversary collection, as worn by the Russian model Irina Shayk.

The making of de GRISOGONO's 20th anniversary high jewellery necklace, worn by Sharon Stone at the Cannes Film Festival.

The preliminary sketches of the emerald and diamond necklace worn by Sharon Stone.

Sharon Stone wore a magnificent multi-strand emerald and diamond necklace with matching earrings, created to celebrate de GRISOGONO's 20th anniversary, to the premiere of 'Behind the Candelabra' during the Cannes Film Festival.

Sharon Stone at the biggest party of the year for Fawaz Gruosi and de GRISOGONO, held during the Cannes Film Festival at the Hotel Eden Roc, wearing the 20th anniversary high jewellery pearl and diamond earrings.