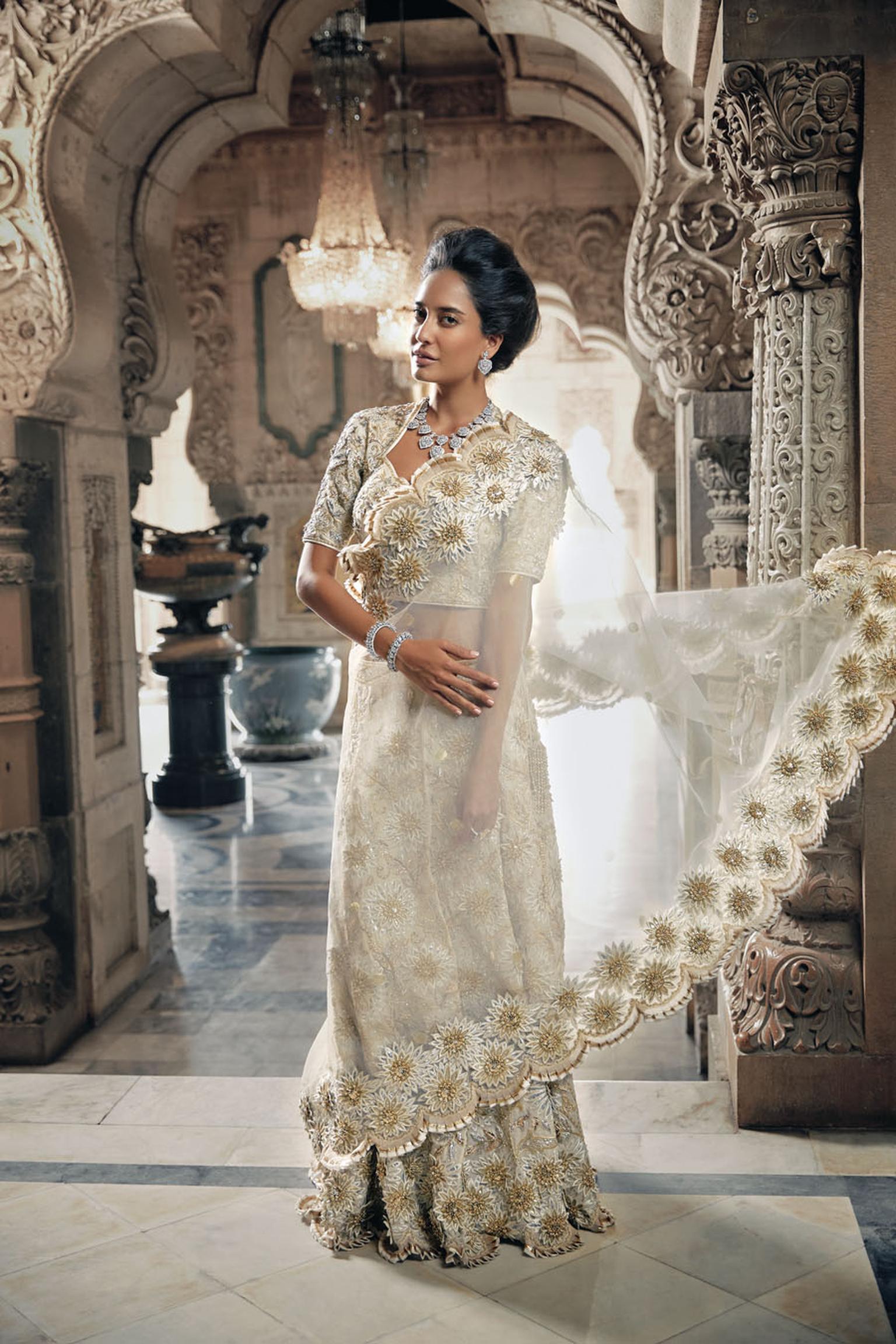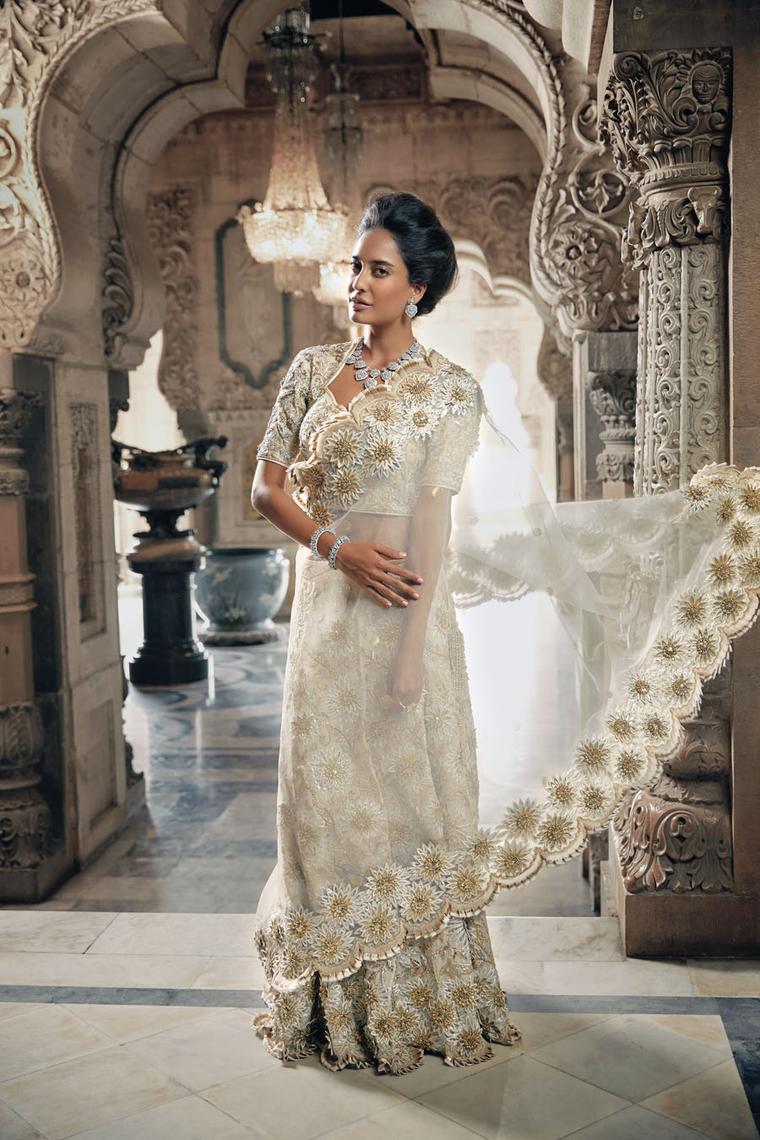 By Preeta Agarwal
October marks the onset of the wedding and festive season in India. A month in which numerous campaigns and collections are launched by various jewellers and fashion designers to tap in to the wedding fever, one jeweller has chosen to offer brides-to-be something different in terms of inspiration. 
Nirav Modi, one of the most highly regarded jewellers in India, has put together a book featuring wedding ensembles by 12 of the country's most sought-after fashion designers, complemented by his most prized creations. The result is a luxurious coffee table book that every bride-to-be will want to pore over, slowly, page by glossy page.
'The Essence of a Bride' is a first-of-its-kind bridal style bible, created in collaboration with celebrated fashion designers including Abu Jani-Sandeep Khosla, Tarun Tahiliani, Gauri & Nainika, Gaurav Gupta and Ritu Kumar. Shot at the magnificent Baroda Palace, the book captures perfectly a bride's moods and expressions. An amalgamation of the best jewellery, bridalwear, photography and styling, it is the definite style guide for a luxury wedding.

"The essence of this book is to celebrate a woman on her very special day," explains Nirav Modi. "It is for a woman in search of excellence and elegance. Bringing together the best couturiers of the country and a love for jewellery, the book presents regal looks complemented with timeless jewels for the radiant bride."
Nirav Modi Mughal necklace with three rows of graduating Mughal floral motifs interspersed with pear- and calibre-cut baguette diamonds.

These Nirav Modi bangles, each of which is set with over 800 round diamonds, are unique because of their elasticity.

Nirav Modi Fluire necklace composed of over 79ct of faceted pear and round rose-cut diamonds with briolettes.

Model wearing a Nirav Modi diamond necklace, bracelet and ring from the Fluire collection.

Nirav Modi Bodhi Earrings with leaves of oval, pear, marquise, calibré-cut baguettes and patented Mughal-cut diamonds.

Nirav Modi Bodhi necklace featuring over 45ct of oval, pear, marquise and calibre-cut baguettes and patented Mughal-cut diamonds.

A page from Nirav Modi's book, 'Essence of a Bride', featuring two Nirav Modi engagement rings.

'Essence of the Bride' features an introduction by Nirav Modi, along with a sketch of his Day and Night ring.

Nirav Modi's new coffee table book, 'The Essence of a Bride'.

Inside Nirav Modi's ''The Essence of the Bride'.

Nirav Modi diamond bangles, photographed for his new book, 'Essence of a Bride'.

Nirav Modi ring featuring a fancy yellow radiant-cut solitaire, surrounded by a delicate ribbon of fancy yellow and white diamonds, as featured in 'Essence of a Bride'.